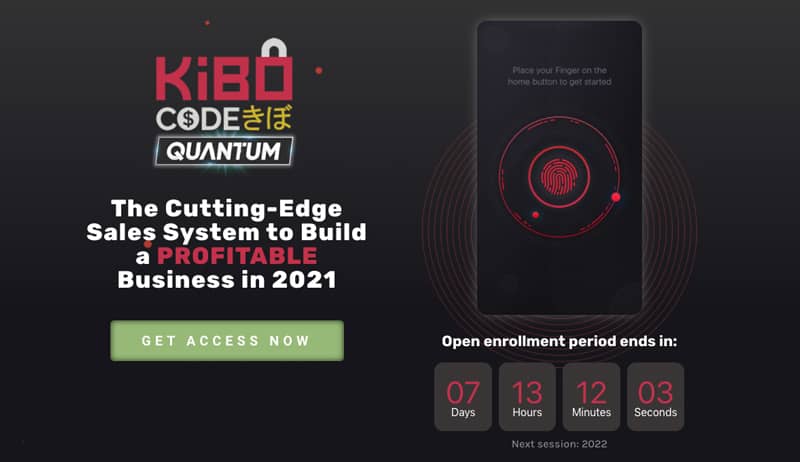 Popular eCommerce training program, Kibo Code Quantum, announces the opening of the new version to build a profitable online business and scale it up to $10k/week with free Trafic and no experience needed
Kibo Code Quantum has grown to become one of the most sought-after resources for seemingly ordinary people who want to create and automate an eCommerce store as an online "passive income" asset. The NEW version of the program offers a "Done-For-You" online store (filled with products) to allow students start using the system almost instantly, even if they have no previous experience. The 2021 class of the program has been officially launched and the enrolment is opened for a limited time. The course enrolment opens on the 26th January 2021and will close on the 4th of February 2021.
The eCommerce industry has literally exploded in recent times and recent data further substantiate the claim of a bright future for the market. The ravaging COVID-19 pandemic seems to have helped the growth of eCommerce, with more businesses going digital and customers resorting to online shopping in adherence to safety protocols to curb the spread of the virus. According to recent studies, 95% of all purchases are projected to be done through eCommerce by 2040. While statistics show that the eCommerce industry is growing 23% year-over-year. The makers of Kibo Code Quantum are looking to change this narrative by helping as many people as possible to create their profitable online business and reach millions of customers across the globe.
The program was created by Aidan Booth and Steve Clayton, two digital advertising and eCommerce geeks, with the first version of the course designed to provide aspiring online-entrepreneurs with the necessary tools to build a successful online business with paid traffic. The second edition of the program is entirely new and will be putting a major focus on FREE TRAFFIC. This means driving targeted website visitors (for free) from Facebook, SEO, Instagram, and from other traffic sources that will be only and exclusively revealed on the Official Kibo Code Website
The new Kibo Code Quantum 2021 is reportedly designed as the best course to build, run, and scale online stores, thanks to a NEW proven e-commerce system that Aidan and Steve have been testing and perfecting throughout the past year.
They literally take participants by the hand to share their wealth of experience and expertise with them.
For more information about the Kibo Quantum course and how to be a part of the eCommerce revolution before the February 4 deadline, please visit – https://the-kibo-code-quantum.com/.
About Kibo Code Quantum
Kibo Code Quantum is an online resource designed to help individuals looking to make money by leveraging the several solutions provided by the internet. The platform breaks down the strategies in ways that anyone can understand and build a successful business online:
https://the-kibo-code-quantum.com/
Media Contact
Company Name: Kibo Code Quantum
Contact Person: James Owen
Email: Send Email
Phone: +1 315 689 4703
Address:LG BUSINESS REVIEWS LLC 8 The Green, Ste A
City: Dover
State: DE 19901
Country: United States
Website: https://the-kibo-code-quantum.com