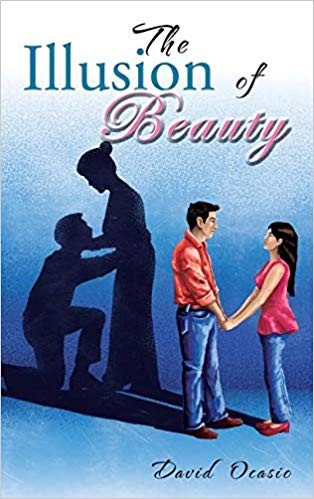 Jersey City, NJ – January 24, 2020 – "The Illusion of Beauty" recounts the finding of true beauty that really matters via the eyes of elders who come as strangers. The author, David Ocasio has spun an intricate tapestry of a young lady who is taken under the wing of elders at different dilemmas points of her life. This book is fiction but is inspired by real-life happenings.
"The Illusion of Beauty" is a work of real insights from an action that makes good cheese and fine wine get their incredible taste – it's a glorification of the glory of wisdom that gloaming days generate. During his salad days, David Ocasio had the luck and privilege of coming across of elders who not only loved him and cared but believed him enough that they shared their invaluable life lessons and eclectic wisdom.
It won't be fallacious to say that David Ocasio wrote "The Illusion of Beauty" as a tribute to those elders who served as a beacon of guiding light for him. He says, "No one will ever build a memorial for them. You won't find any monuments bearing their names. Nor will you find them in history books. These were everyday, ordinary people, who, for the most part, weren't privy to institutional education, or never had the opportunity to attend prestigious universities. However, they were knowledgeable. They acknowledged the importance of the classroom and the necessity of learning if one wished to be a productive individual."
Now a well-aged man himself, David Ocasio passes the wisdom he had acquired on with the writing of "The Illusion of Beauty." The unforgettable life lessons he received from elders during his younger days are also etched in the book.
The author sees "The Illusion of Beauty" as an opportunity to communicate with those younger than himself, in the act of paying it forward. His approach in "The Illusion of Beauty" is soft and concerned, the way he was approached by the elders with mythical twists to make for an engaging read.
The story of "The Illusion of Beauty" reflects the varied and different ways in which individuals react and respond to the varying circumstances and saturations of life. "The Beauty of Illusion has its core in the good and bad that are present in humans.
For more information, visit https://www.amazon.com/Illusion-Beauty-David-Ocasio/dp/1733056033/ref=tmm_hrd_swatch_0?_encoding=UTF8&qid=1559949571&sr=8-1
About the author:
David Ocasio lives in Jersey City, which is a train ride away from Manhattan. One of his favorite summer activities is traveling to the city and speaking with individuals from other countries of varying backgrounds to further his education.
Throughout his life, he had the opportunity to partake in thousands of conversations with hundreds of people – an experience that he will continue to cherish. Though his writing may be a work of fiction, having borrowed from mythology and religious references, it is rooted in real-life human experience.
About Toplink Publishing
Toplink Publishing offers highly scalable platforms that are growing quickly, positioned to become the global leader in accessible and strategic publishing and marketing solutions. For new book/books to publish or publicize one's published work, contact by calling 1-888-375-9818.
Media Contact
Company Name: Toplink Publishing
Contact Person: David Ocasio
Email: Send Email
Phone: 888-375-9818
City: Kelly
State: North Carolina
Country: United States
Website: https://www.toplinkpublishing.com/