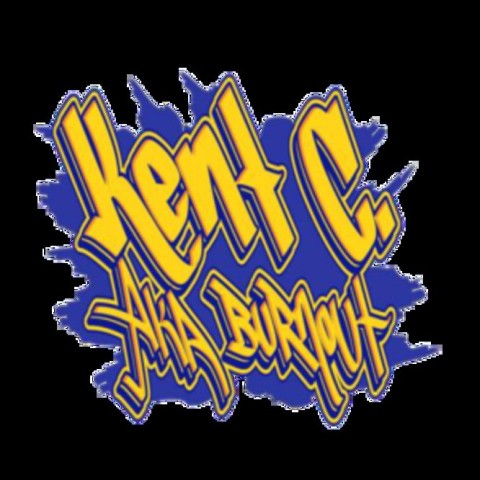 Las Vegas, NV – One name sticks out above the others in underground hiphop: Kent C., also known as Burnout. Kent has solidified his position in the music industry with a career spanning more than ten years. He has worked with well-known recording artists, taken on legendary rap musicians, and established himself as a true emcee. With the incredible Blind Fury featured on his blistering new single "2 Fast 2 Furious," Kent has returned and is sweeping the underground hiphop world.
"2 Fast 2 Furious" – The Pinnacle of Masterful Emceeing
More than merely a song, "2 Fast 2 Furious" is an explosive battle between two poetic titans. Blind Fury and Kent C., also known as Burnout, engage in a fierce MC vs. MC battle that has a constant stream of creative rhymes and wit. The song embodies the spirit of hip-hop, which is unadulterated skill at its purest and a love of the craft of rhyming.
Rapper Blind Fury, who is well-known for his appearances on MTV and BET, is experienced in the industry. With a devoted fan base gained by his distinct style and lyrical skill, he now teams up with Kent C., aka Burnout, to create a performance that will wow fans. There's no denying the chemistry between these two performers; they create a volatile environment where the microphone serves as their battlefield for their lyrical sparring.
A Decade of Commitment: Kent C. Aka Burnout's Incredible Adventure
The career of Kent C., sometimes known as Burnout, in the music business has been nothing short of extraordinary. Since his career took off in 2010, he has collaborated and performed on stage with artists like as MC Jin, Sadat X, Rah Digga, Sly Boogy, and Block McCloud. Kent has unmatched experience in the hip-hop industry, having done everything from manage emcees and coach musicians signed to Babygrande Records to taking on Eminem in a real-life confrontation.
After entering the IT industry in 2013, Kent went on to earn certifications in A+, Server+, and Security+. Before returning Igottacandy to Nestle, he also had a brief position as CEO. The story of this multifaceted artist demonstrates his adaptability and tenacity.
A Wide-Ranging Digital Library – Kent C., AKA Burnout's Sound
Kent's digital catalogue demonstrates his passion and commitment to the industry. Notable releases such as "Agent Deceptive" and "Dope Ish Volume One" have received praise and are ranked #1/#2 in Rap/Hiphop on Soundclick.com. His songs are powerful narratives of tenacity, ardour, and an unwavering quest for excellence.
Future Partnerships – What's in Store
With more fascinating partnerships in the works, Kent C., also known as Burnout, has a bright future ahead of him. With MC Thesaurus and Universal Music Group India's 2FISTD, he is currently working on an EP that will be released before the end of 2023. With a proven track record and an unwavering commitment to producing innovative hiphop, the hiphop audience can expect more exciting music from this gifted musician.
Achieve "2 Fast 2 Furious" Ready.
The newest song by Kent C., also known as Burnout, "2 Fast 2 Furious," featuring Blind Fury, is expected to blow out in the underground hiphop scene. The result of years of commitment, talent, and love for the craft of emceeing is this powerful song. Prepare to have your mind blown away by these two incredible performers' poetic abilities.
Make contact with Burnout, or Kent C.
Explore Kent C. Aka Burnout's discography on Discogs and follow him on Instagram at @kentc.aka.
Contact: for Media Inquiries
Kent Carter (862) 660-2159; email: 666@kentcakaburnout.desi
Please visit his website at https://kentcakaburnout.desi to learn more about Kent C., also known as Burnout, and to be informed about his newest works.
Media Contact
Company Name: Kent C
Email: Send Email
Country: United States
Website: www.kentcakaburnout.desi