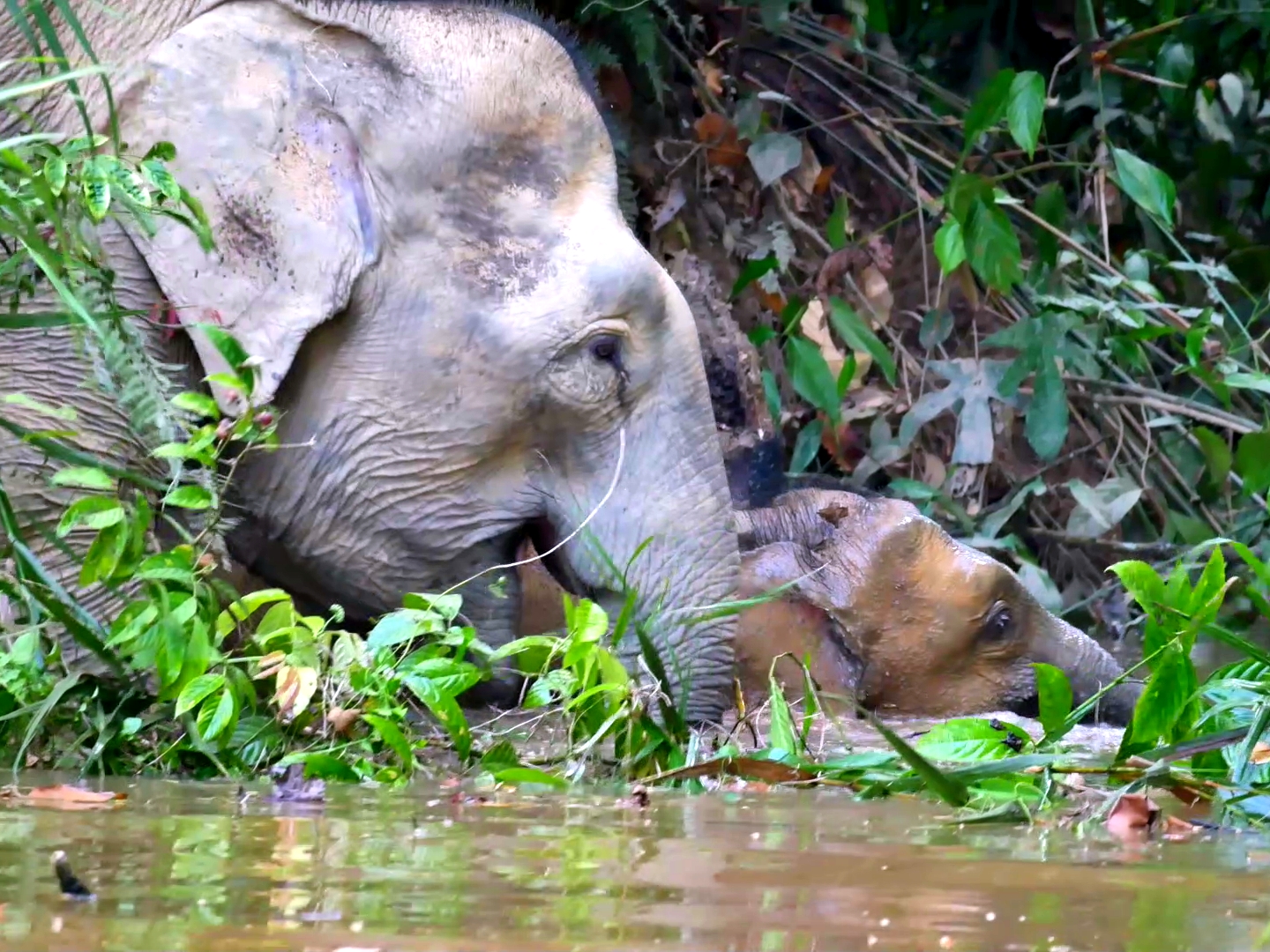 American Actor, Adventurer, and Nature Lover, Jesse St. Louis recently spent a week in Malaysian Borneo with his team, and it was a crazy, beautiful experience.
However, the exciting time he had there was ruptured by the active deforestation and displacement of the endangered animals he observed.

Video Link: https://www.youtube.com/embed/_Dxyx5AEvwA
Borneo is the third largest island on the planet. A century ago, most of the island was covered in forest. But the region has lost over half of its forests, and a third of these have disappeared in just the last three decades. The increase in these activities is being complemented by a flourishing illegal wildlife trade, as cleared forests provide access to more remote areas.
Palm oil plantations, pulp plantations, illegal logging, and forest fires are the key drivers of the devastating deforestation on the island. So much so that the population of the critically endangered pygmy elephant has declined nearly 50 percent over the last 3 generations, and consequently, faces complete extinction due to the threat of habitat loss, degradation, and fragmentation.
Borneo houses 12 primate species, including the Orangutans which are considered critically endangered as a result of poaching, habitat destruction due to palm oil cultivation, and the illegal pet trade. The name orangutan means "man of the forest" in the Malay language. These great apes share 96.4% of the human genes and can only be found in the rainforests of Borneo and Sumatra. Today, rapid deforestation has completely reduced these species such that long-term existence is not guaranteed.
The population of the wrinkle-lipped, free-tailed bat of the Gomantong caves is thriving due to its wide geographic range, however, they still face threats such as deforestation and cave disturbance.
Although the amount of dynamite fishing has been reduced, the reefs off the coast of Borneo still bear the scars of this destructive practice. Sea turtles and other reef dwellers continue to face the dangers of this archaic practice, along with the imminent threat of plastic pollution and rising ocean temperatures.
According to Jesse St. Louis who made a mini documentary after his detailed observation of the island: "Borneo's biodiversity is a beautiful, fragile gift of this world. It faces the continued threat of deforestation, revenge killing, pollution, and unsustainable fishing and agricultural practices. We all must hold ourselves accountable for this destruction, and take necessary action to stop it."
Media Contact
Company Name: InfamousJSL
Contact Person: Jesse St. Louis
Email: Send Email
Phone: (239)297-8741
Country: United States
Website: www.youtube.com/jessestlouis