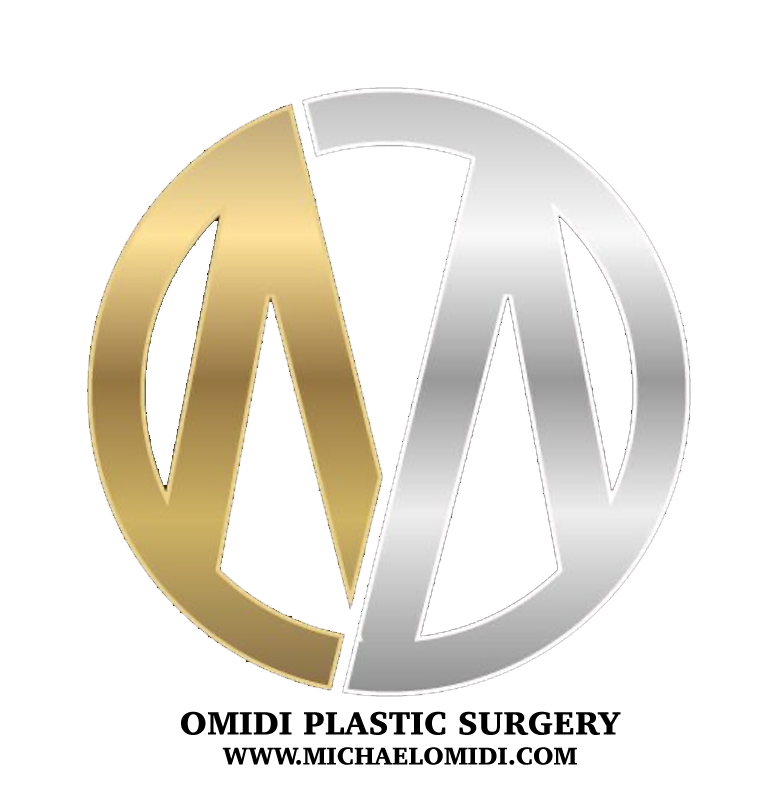 Dr. Michael Omidi, Double Board Certified Facial Plastic Surgeon specializing in Rhinoplasty procedures
High tech software and hardware technology combined with an innovative cartilage grafting technique developed by Beverly Hills plastic surgeon, Dr. Michael Omidi. The technology analyzes the nose and facial features and reanalyzes after changes have been made on the computer. The surgeon then uses this information to sculpt a nose like the computer model using highly accurate ultrasound technology instruments called Piezetome and cartilage grafts.
Dr. Michael Omidi, the inventor of the Designed Rhinoplasty technique is in the process of Trademarking a revolutionary Rhinoplasty procedure. Designed Rhinoplasty™ is a technique that allows the nose to be very accurately shaped using computer and 3-D analysis of the nose's characteristics such as length, width, proportions, and other facial characteristics. Other software is used to "morph" or shape the nose into one that is mutually agreed upon by the surgeon and the patient. The two photos are digitally compared providing accurate details on exactly how many ml the dorsum would be dropped, and the different angles of the nose. This in essence provides a blueprint and a road map.
Dr. Omidi states that this is analogous to a pilot landing a plane using instrumentation when visibility is very poor. Actual quantitative data is used to alter the appearance of the nose with extreme accuracy. To achieve this accuracy Dr. Omidi depends on an Ultrasonic saw and shaver called the Piezotome in addition to the power-assisted Microaire rasp to make fine adjustments to the nose with extreme accuracy. Cartilage grafts are then used to secure the tip and dorsum into the desired position to provide strength and support.
Dr. Omidi also believes that this technology can help correct asymmetries between two sides of the nose since it can be analyzed in greater detail before the surgery whereas in the past the surgeon would just have to depend on trial and error to correct asymmetries. Often the asymmetries are obscured during surgery because of swelling, bleeding, and infiltration of anesthetic fluid.
Software technology involved is Adobe Photoshop™, Plastic Surgery Simulator™, and Rhinobase™, which analyzes the cephalometrics of the face and nose providing insight on the features, asymmetries and amount of tissue needing to be removed. The hand held rasps and cutters, though not yet obsolete in the plastic surgery world, will be a thing of the past replaced by Acteon Piezotome which used ultrasound technology to shave or cut through bone with much less trauma or injury to vessels.
"With the advent of this technique, the wild card is removed from Rhinoplasties providing consistent results with minimal tissue trauma leading to a faster recovery.
Dr. Michael Omidi is a double-board certified facial plastic surgeon that has been in practice in Beverly Hills for more than 20 years.
Media Contact
Company Name: Michael Omidi, MD Inc.
Contact Person: Natai Tshabourian
Email: Send Email
Phone: 3102810155
Address:9400 Brighton Way Suite 202
City: Beverly Hills
State: CA
Country: United States
Website: www.michaelomidi.com