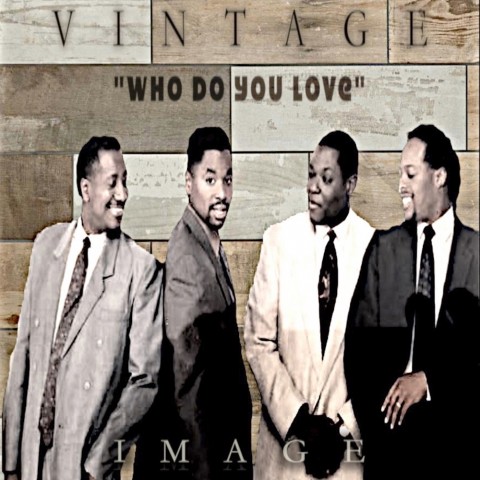 IMAGE was formed in San Diego by Johnnie McKnight, Kenneth Sexton, Jeffrey Nixon, and Palmer Perkins. While Johnnie and Kenneth met while they were stationed in the US Navy, Jeffrey and Palmer were introduced to the group by the late Clarence Bell who was their producer at the time. There latest single "Who do you Love' brings back the nostalgia of the '60s with its soulful vocals, beautiful lyrics and enchanting music. No wonder the song has received comments like "This is a classic" and "We need more of this today. People are actually singing and good", on YouTube.
IMAGE has performed around the San Diego area and at one of their shows, they got noticed by the platinum producer and songwriter Charles Simmons, who later signed them to his label Opulence Records. The band's latest single 'Who do you love' is written and produced by Charles, and recorded and Engineered at Blitz Recordings Studio by Richard Blitz of the group The Blitz Brothers and top-charting Jazz group GTF. Talking about the chemistry within the group, Kenneth says, "We are a vocal group with different ranges and unique styles.' We're like Earth, Wind and Fire, Maze and of course, the mighty Temptations."
He further adds, "To all on your musical journey, stay true to your craft and never compromise your Integrity or your artistic vision. There is an audience that is waiting to hear what you have to offer so never be afraid to walk through the door. Doors may close only so you can enter through the right one."
After signing with Opulence records which was an independent label, they had a release party with major A&R label executives in attendance. Although they rocked the show and garnered great appreciation from the audience, IMAGE was released from the contract so they had to start over and keep grinding to make their space in the music industry.
IMAGE is currently independent and all the experiences they had has taught them the various dynamics of this industry. Despite everything, they believe in their craft and music style which is unique and new. The band says, "Our styles reflect new and past schools of music and our spiritual faith is what keeps us rooted and humble. As long as we continue to have faith in God we have already won."
Listen to their latest single on Spotify.com and Youtube.
Media Contact
Company Name: IMAGE
Contact Person: Press Executive
Email: Send Email
Country: United States
Website: open.spotify.com/album/1Wjg4DqYBUK6giwau31wKU?si=2nirBOxpQDK8dTDMlEzaug