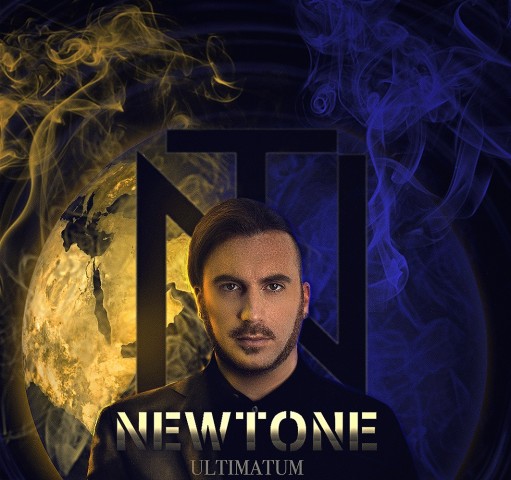 Based out of Mons, Belgium, Arnaud Pot AKA NEWTONE is a talented DJ, beatmaker, and a musician, who makes upbeat music for the listeners. Having started his career playing guitar with a metal band named "The Last Shot of War" between 2008 and 2016, NEWTONE has come a far way with his music ever since. The band had a decent taste of success across Russia and Europe in its time. It wasn't until a few years back, that NEWTONE started an artistic career by doing various music tours and releasing several albums.
In 2016, NEWTONE decided to focus on the new age sound, other than metallic, with which the general public can associate with. Therefore, he decided to focus more on Deep House and Tech House while working on his music. His versatility and hands-on experience in music have given NEWTONE the skills to explore different possibilities in music for over two years, such as, performing at private parties and giving public performances.
After giving successful hits and many great live performances, NEWTONE has recently announced his album "Ultimatum", scheduled to released by September 2020. This album will showcase the artist's innate ability to make euphonious music, capable of taking the listeners to places they never knew existed. "Ultimatum" will feature dance, house, and pop music that will be made available worldwide on leading music platforms. All the NEWTONE fans from across the world are eagerly waiting for this upcoming project.
NEWTONE's growth has been gradual and steady. By the year 2019, he was performing at mega music festivals for a live audience consisting of more than 10,000 people, that too, in the company of artists like Solomun, Nico Morano, and Maceo Plex. Performing regularly at different venues and being a club residency holder, NEWTONE has become accustomed to catering to a large audience with full energy and confidence, which can make any party, ardent and lively.
He urges his fans to hold their breath for more projects that are up his sleeves.
Listen to music by NEWTONE now on Youtube.com.
Media Contact
Company Name: DJ NEWTONE – ARNAUD POT
Contact Person: Media Relations
Email: Send Email
Phone: +32488862079
Country: Belgium
Website: www.djnewtone.com