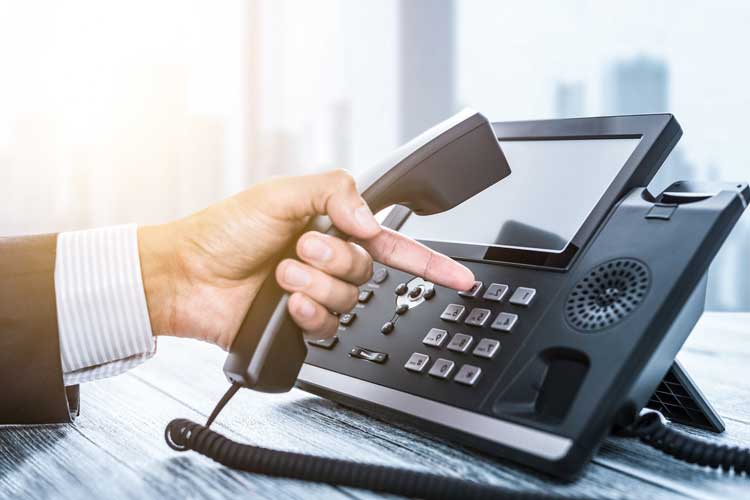 At TELECO, we see communication as the bloodline of an organization and the strength a company needs to thrive in the current cut-throat competitive business environment. That is why we offer state-of-the-art Star2Star business phone systems for seamless communication.
Star2Star which is the star product of TELECO encompasses all types of communication tools allowing businesses to stay connected with clients without location dependency & at a fraction of cost
Business phone systems have been and will always be an indispensable part of the business world. Communication is the key component for building a strong relationship with customers, and according to Finances Online; companies can save up to 75% on communication costs by using VoIP phone systems and increase productivity by 20%. This is why companies are now leveraging business phone systems, and with the next-generation Star2Star phone systems, TELECO is helping businesses achieve lower costs, higher connectivity, and increased productivity.
TELECO has been offering the cutting-edge business phone solution, Star2Star, for quite a few years now. The phone systems offer 99.99% uptime with a global availability thanks to the fast and failsafe communications networks that Star2Star uses. Furthermore, their phone systems are very well protected and fool-proof due to strict 24/7/356 monitoring, secure encryption, and compliance with industry standards such as GSA and HIPAA.
Star2Star phone systems have revolutionized the way businesses communicate internally; employees can make inter-office calls from a single phone system. The same goes for external communication; they can contact clients without being location dependent, enabling them to have fast and unbreakable communication.
Furthermore, what makes the Star2Star phone system so unique is that it is an all-in-one solution that comes with an array of communication tools ranging from voice calls, video calls to fax, and more. This eliminates the need to pay extra for an additional mode of communication.
TELECO always strives to stay one step ahead of the game, which is why their futuristic Star2Star business phone systems offer a myriad of features that simply cannot be found anywhere else. From providing a unified phone system for all office locations to having 99.99% uptime, TELECO strives to help businesses stay connected with their customers all the time and from anywhere.
To know more about TELECO INC. or to procure their services, visit their website www.teleco.com or contact them via (800) 800-6159.
About TELECO:
TELECO started as a single location telephone interconnect company and began distributing phone systems to interconnects throughout the US. Today, TELECO offers Cellular & Public Safety Distributed Antenna Systems, Unified Communications as a Service, Business Phone Systems, TELECO's Perfect View™ Video Surveillance and Building Access Control, Structured Cabling, and Managed IT Services. TELECO distributes voice, data, and video products to dealers throughout the United States.
Media Contact
Company Name: TELECO, Inc.
Contact Person: Florencia Hernandez
Email: Send Email
Phone: (800) 800-6159
Address:430 Woodruff Road Suite 300
City: Greenville
State: SC
Country: United States
Website: https://www.teleco.com