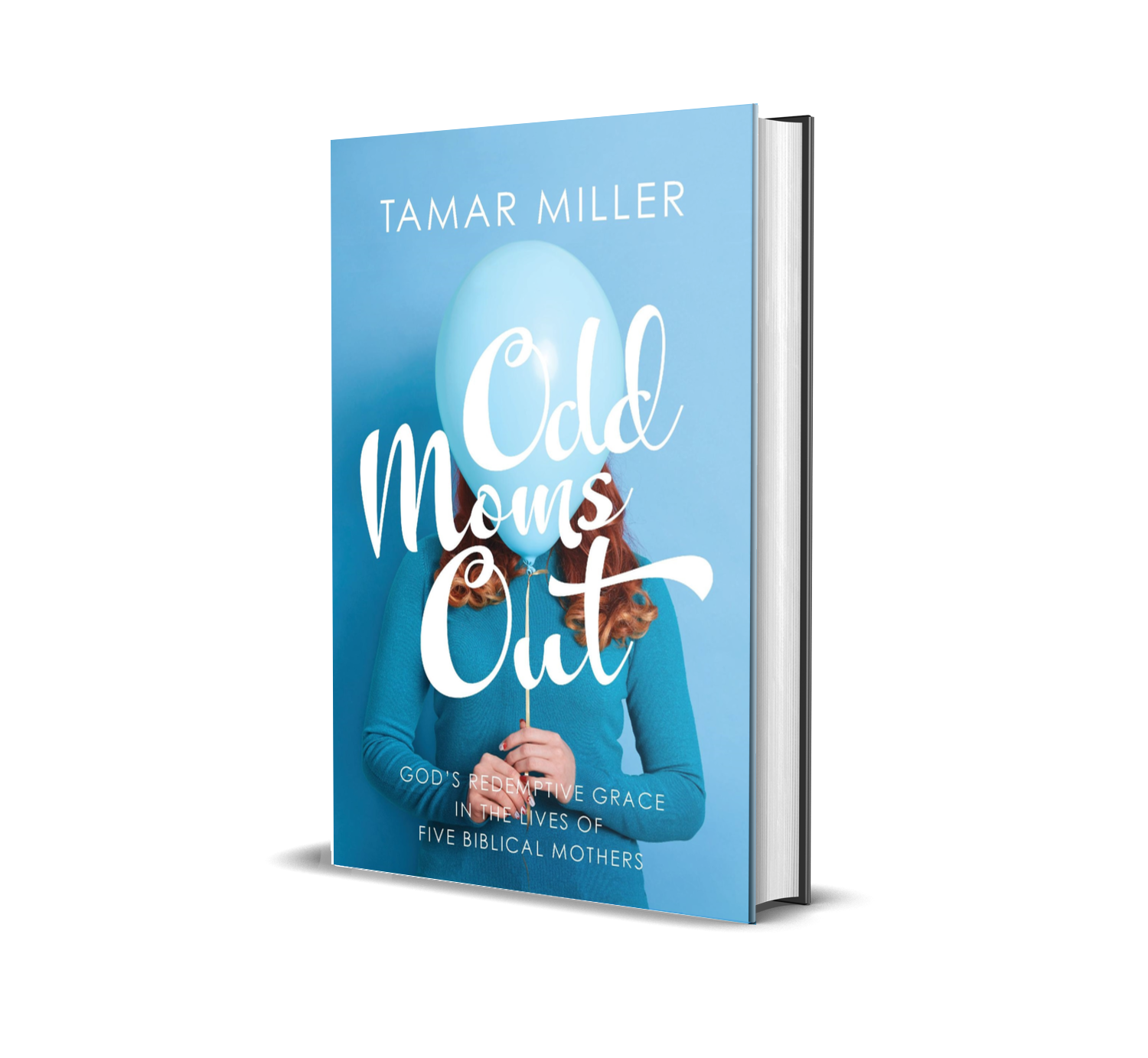 CHICAGO, Ill. – Kharis Publishing today announces the release of "Odd Moms Out: Redemptive Grace in the Lives of Five Mothers"(ISBN: 978-1637461617) by Tamar Miller, an artfully woven narrative that connects the lives and struggles of five foremothers to the lives and experiences of mothers today.

Odd Moms Out shares the stories of five mothers.
Meet:
Tamar: twice-widowed and childless, she arranged an incestuous encounter with her father-in-law
Rahab: the prostitute who hid enemy spies to save her life
Ruth: the barren widow who cared for her mother-in-law in a foreign country
Bathsheba: the married woman who committed adultery with her husband's murderer
Mary: the pregnant woman engaged to a man who was not the biological father of her child
Their stories of hope will encourage and challenge you to trust your Savior and rely on His redemptive grace no matter what you face.
Video Link: https://www.youtube.com/embed/66y-ZtLAFjE
According to Julie Boyd, Christian Speaker & Entertainer, www.julieboyd.org, "In her book, Odd Moms Out, Tamar Miller takes the stories of five flawed women and makes them come alive. The solid biblical teaching and relatable insight set the stage for instruction and engagement. This book reminds us that there is a bigger story where we are not the main characters. If you're a mom who ever wonders, "What's the point?" …this book is for you. Tamar shows us through the women in Jesus' genealogy that God is able to take every part of our throw-away stories and rewrite them for His purpose and glory"
"Jake the Deer-Hearted" is published by Kharis Publishing and is now available wherever books are sold, including Amazon: https://www.amazon.com/dp/1637461615/ Retailers and other agencies may order copies from Ingram Content Group or through the publisher (ISBN: 978-1637461617): https://kharispublishing.com/kp/product/odd-moms-out/
Tamar Miller, a pastor's wife of 25 years and mom of two teenage sons, desires to glorify her heavenly Father, faithfully follow Jesus her Savior, and consistently study God's Word. She is committed to the church in SW Florida, where she has been a member for the past 20 years and has served in the Women's Ministry as a Bible teacher.
About Kharis Publishing:
Kharis Publishing, an imprint of Kharis Media LLC, is a leading Christian and inspirational book publisher based in Aurora, Chicago metropolitan area, Illinois. Our mission is two-fold: 1. Provide an innovative publishing platform for professionals, Christians, pastors, workplace leaders to tell their story and share in a book form what God has put in their hearts, with a focus on under-represented writers (including women and first-time authors); 2. Equip orphans in developing countries with literacy tools. That is why, for each book sold, the publisher channels some of the proceeds into providing books and computers to orphanages in developing countries so that these kids may learn to read, dream, and grow. For a limited time, Kharis Publishing is accepting unsolicited queries for nonfiction (Christian, self-help, memoirs, business, health and wellness) from qualified leaders, professionals, pastors, and ministers.
Learn more at: https://kharispublishing.com/
Media Contact
Company Name: Kharis Media LLC
Contact Person: Rufus Philip
Email: Send Email
Phone: (630) 423-6309
City: Aurora, Chicago
State: IL
Country: United States
Website: https://kharispublishing.com/kp/product/odd-moms-out/