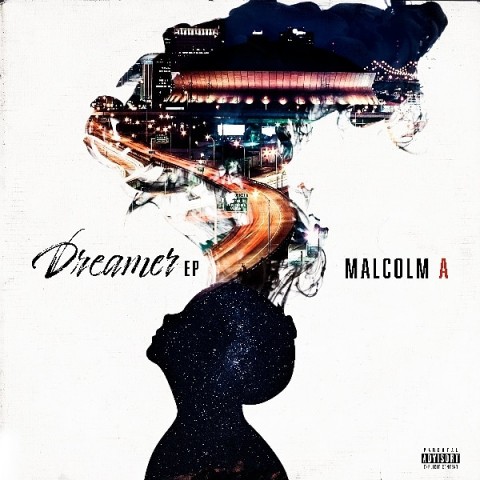 Malcolm A is a talented rapper, singer and producer who has been making music for over 14 years now. He has announced the release of his latest album "Dreamer EP" for which he assembled star artists from New Orleans such as Dawn Richard, Kidd Kidd, and 3d Na'tee. The EP is composed of five tracks, each representing a different mood. Malcolm A's powerful vocal delivery and impeccable songwriting skills are perfectly complemented by the individual styles of different artists, making this EP worth listening to. The EP is loaded with interesting sounds and instruments that the Hip Hop fans will surely admire.
As a kid, Malcolm would listen to his grandfather playing the Blues, by ZZ Hill or BB King, while his father was a fan of 90's R&B, by singers like Boyz 2 Men, Tevin Campbell and Jodeci. Growing up in a music-loving family, he naturally developed an interest in music and decided to make a career in it. He is a sucker for songs with tons of instruments, and it shows in his music as well.
"I started making music around 2006. I have done executive producer work, written, you name it for others. At the moment I am an independent artist. If the business was in line, I would sign with a label. As of now, it's me doing everything for myself", says Malcolm.
Sending a message to his fans, Malcolm further adds, "I want to tell everyone to live their dreams. God blessed us all with unique qualities and gifts. It's a shame to waste any of those talents. I'm big on people living their dreams.
Listen to Malcolm A's music on all major streaming platforms through this LINK.
Follow him on Instagram for updates on his upcoming projects.
Media Contact
Company Name: Malcolm A Music
Contact Person: Malcolm A
Email: Send Email
Phone: 985-387-0577
Country: United States
Website: malcolma.hearnow.com/