Los Angeles, CA – August 22, 2023 – Takami Sushi & Robata, a top sushi restaurant, has been awarded the 2023 Quality Business Award for The Best Sushi Restaurant in Los Angeles, California. The award recognizes Takami Sushi & Robata for its excellence in customer service, quality food, and overall business operations.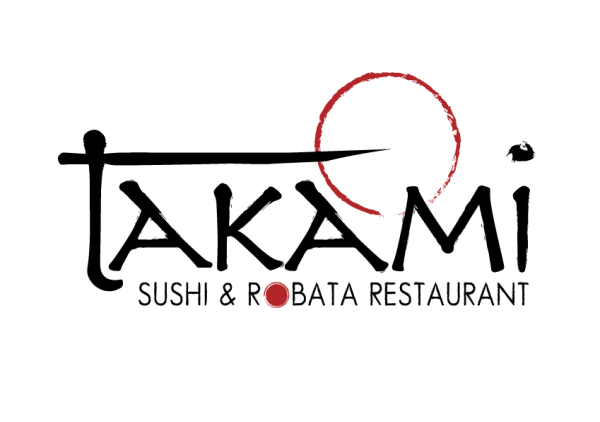 The Quality Business Awards are an annual recognition of businesses that demonstrate excellence in their field. The winners are chosen based on their reputation, customer feedback, and overall performance in their respective industries.
Takami Sushi & Robata is well-known for being an excellent sushi restaurant with stunning views of LA. This restaurant sits on the 21st floor and offers fantastic, breathtaking views of downtown LA's most gorgeous high rise buildings. The stunning views at Takami Sushi & Robata can be enjoyed both outside on the terrace and inside the restaurant. Takami Sushi & Robata's talented sushi chefs always prepare fresh, delicious sushi and sashimi. Their servers are attentive, friendly, and knowledgeable about the menu so that they can assist customers in choosing their meals if needed. For those looking for a unique experience, customers can try the Takami Sushi Omakase which is an eight course exclusive experience including special fish and meat displalyed with presentation not available on their regular menu. The Takami Sushi Omakase unique experience is constantly changing according to availability and seasonality. Takami Sushi & Robata is a perfect restaurant choice for a date, celebrating a special occasion, or a meal out with family, friends, or co-workers. Takami Sushi & Robata are proud to serve excellent, fresh sushi to those in LA at their modern, luxury, rooftop restaurant.
When it came time to select this year's winner, Takami Sushi & Robata was easily identified as a clear leader in the sushi restaurant category. Their incredible restaurant is celebrated throughout LA, and highly favorable reviews of Takami Sushi & Robata are plentiful. "We went here to celebrate a birthday and it did not disappoint! The sushi was delicious, the drinks were outstanding, and the ambiance was fantastic. We couldn't ask for more with the view of downtown enjoying this delicious food! Our waiter was perfect… we will definitely be back!" "Takami Sushi & Robata is a sushi lover's dream come true. The sushi was beautifully presented, and each piece was a masterpiece. The robata grill added an exciting twist with its savory offerings. The service was exceptional, and the staff went above and beyond to ensure my satisfaction. I left with a happy belly and a smile on my face!" "Takami Sushi & Robata offers a wonderful dining experience. The ambiance is elegant and modern, with stunning views of the city. The service is impeccable, and the staff is knowledgeable about the menu. Whether you're craving sushi or robata, this place has you covered!" "I recently celebrated a special occasion at Takami Sushi & Robata and it was an unforgettable experience. The food was exquisite, the views were stunning, and the service was impeccable. The chef even came out to say hello and offer some recommendations, which was a nice touch. I highly recommend Takami for any occasion, whether it's a special event or just a night out with friends. You won't be disappointed." These are some of the many enthusiastic reviews written by customers who were extremely impressed with the food, service, and atmosphere at Takami Sushi & Robata. The entire team goes above and beyond to ensure that every customer has a great dining experience.

The Quality Business Awards honour businesses that achieve an average quality score of 95% or higher over the previous year. In order to be considered for the award, the business must have exceptional customer reviews from more than three various platforms. Businesses that have maintained sterling reputations and records over numerous years with few complaints will score very highly. Businesses that respond to the majority of client comments and reviews consistently will also be highly viewed upon. Finally, these businesses must conduct themselves with the utmost integrity, regularly give back to the community and make concrete efforts to reduce their carbon imprint. A Quality Business Award is the seal of quality and acknowledges a true dedication to providing a quality product and excellent customer service.
For more information about Takami Sushi & Robata, please visit the company's website at
Contact:
Quality Business Awards contact@qualitybusinessawards.com
Media Contact
Company Name: Takami Sushi & Robata
Email: Send Email
Phone: (213)-236-9600
Country: United States
Website: http://www.takamisushi.com/