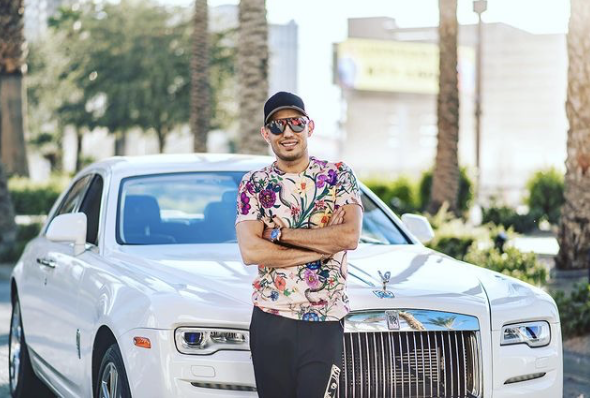 4th January, 2021 – Upcoming rapper Magnat is trending again with a hot new single release chalking up the views on YouTube and music platforms globally. His song Priority with signer Ca$heR is a groovy Russian HipHop number that is being termed an uplifting sizzler conveyed through a vibrant tempo and bubbly beat with lyrics to match.
Magnat alias Mukhtor Khakimi, the self-made millionaire and Tajikistan born rap artist is attracting huge attention on the US music scene. Although from London, Magnat is now performing in Las Vegas Nevada and his fans just can't seem to get enough of him. Over the years Magnat has chalked up a huge fan following across Russia, Ukraine, Kazakhstan, and Tajikistan, but with Priority, the HipHop sensation has made a mark on the US music scene.
Priority is a super track that reflects how Magnat has grown as an artist. The number is being reviewed favorably by Russian Hip-Hop fans and critics alike for his unique dynamic music style resonating with the latest trends of contemporary Rap and Hip-Hop. The number is a perfect collaboration between Magnat and Ca$heR setting the artists apart for the maturity and professionalism propelling them into mainstream music. What stands out with Priority is the meaningful lyrics that reflect Magnat's own life experiences when combined with music becomes an emotional uplifting track that several fans can identify with.
As a music personality and a social figure, Magnat needs no introduction. As Mukhtor Khakimi, he is a self-made millionaire known for his shrewd business sense and entrepreneurial prowess. Based in Las Vegas Nevada, Magnat's passion for music knows no bounds where he has worked hard to reach to the present point where he is now looking at success with his music. The Hip Hop artist feels people should seize life's opportunities in spite of struggles and challenges along the way. Magnat relays this message through his music and hopes with the new release Priority, he can be a motivational and inspiring element for his fans. Priority is now available on YouTube and all music platforms like Apple iTunes and Spotify.
Apple Music: http://itunes.apple.com/album/id/1533378118
Spotify: https://open.spotify.com/album/1WVHWXSVDbVsH2KjrsdnNU
YouTube: https://youtu.be/CUuAUPUvfF4
Follow Magnat on Instagram: https://www.instagram.com/iam_magnat/
Media Contact
Company Name: MG Promotions
Contact Person: Mukhtor Khakimi
Email: Send Email
Country: Russian Federation
Website: https://youtu.be/CUuAUPUvfF4