TAIMI – the world's first LGBTQI+ social network and dating app launches an advertising campaign aimed at battling the stigma associated with coming out.
TAIMI
often talks about the safety of its free non-judgmental platform for everyone regardless of their sexuality or gender identity. Coming out can be a traumatizing and difficult experience for anyone who is LGBTQ+.
The videos produced by a creative agency aptly named "They" feature a series of extremely exaggerated scenes that focus on what would have happened if a person had an object for every time they had to be outed or come out themselves to someone.
The creative process produced footage second to none. All the heroes featured in the commercials have gone through or are still going through the coming out experience. The ads highlight people from all different walks of life, sexualities and gender identities.
TAIMI creator and founder, Alex Pasykov who is an avid supporter of equality and freedom of speech believes the campaign will not only raise awareness about TAIMI but also help people.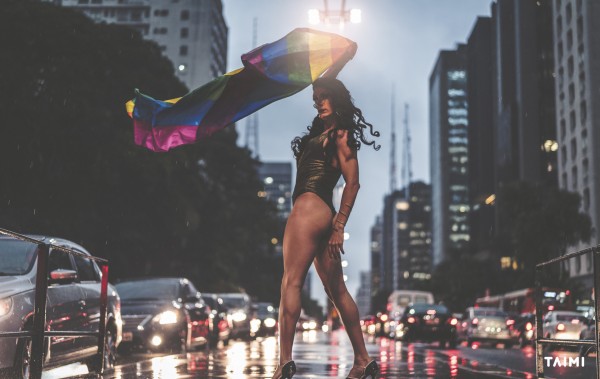 The Coming Out Free ads were released on social media this past weekend. In just a few days famous TikTok influencers jumped on the bandwagon and shared their message "If I had a… for every time I came out."
The campaign gained nearly 5 million people views and that is on TikTok alone! The numbers are also impressive with inquiries on social media about the product and the messaging behind the ads.
For TAIMI as well as "They", it was important to showcase not only the glamorous but also the serious associated with being free and coming out.
Helping people throughout the coming process is a key goal for TAIMI in 2020 says Head of Business Development Halyna Virt: "The 'Coming Out Free' campaign was in the works for quite some time. From its very inception, we knew that we had something amazing on our hands. We just had to share this idea with the world! To us, being free is one of TAIMI's core values, being able to say we are a 'coming out to a free community' is something we are tremendously proud of. We will continue working on this throughout the year with many exciting projects coming up."
TAIMI is the world's first LGBTQI+ social network and dating application. TAIMI has several layers of verification, 24/7 profile moderation, around-the-clock live support, and PIN/Fingerprint/Face recognition. TAIMI has zero-tolerance for judgement, discrimination, hate or aggression. TAIMI is free and available to download in the App Store and Google Play. A subscription-based premium version is also available.
Media Contact
Company Name: TAIMI
Contact Person: Media Relations
Email: Send Email
Country: United States
Website: www.taimi.com