TactShield proudly announces their continued support during these challenging times by providing affordable masks for protection against COVID-19. Available to both health workers and the public, the masks provided by TactShield are of high quality and can help shield the rapid spread of the virus among people.
Leaders all over the world are requiring their citizens to wear masks in public to combat the rapid spread of the virus we face today. Most recently, the U.S Government publicly recommended masks for all to slow or stop the spread of the virus.
At TactShield, they are helping people stay safe and protected as the supply of best surgical face mask is made available in the market. Effective for protection against germs and viruses, TactShield surgical mask protects your nose from getting infected
The use of cloth face masks has been proven by the CDC to help slow the spread of COVID-19. However, obtaining masks during this time is extremely difficult, and people cannot access a protective mask. As a solution, TactShield has made cloth masks widely accessible to the general public.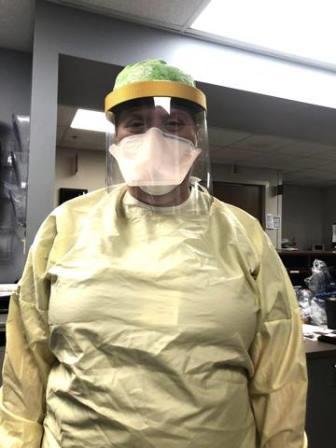 The masks are made in the USA from Lexan Polycarbonate Plastic. Face Shields, Ventilated Design Reduces Fogging, Provides a barrier directly in front of one's face, Stretch Head Band for Comfort. The straps are adjustable and can be tied and tightened to anyone's preferred fit. They feature an adjustable nose that the wearer can form to the contours of the face. Better yet, they are reusable masks that are machine washable.
Designed for easy breathing, the face mask is comfortable and perfect for protection against dust, allergies, germs, and viruses. These face Shields provide protective cover when in public and restrict touching with your hands.
As more nations enforce social distancing and stay at home orders, wearing a TactShield mask which provides adequate protection while going out to do essential activities like buying groceries, visiting the hospital, or care for elderly family members is essential.
They are glad to be of help to people around the world in this trying time. Their thought goes out to everyone impacted by the Covid-19 pandemic, and they are positive that together everyone will come through this.
For more information visit: https://tactshield.com/
Media Contact
Company Name: TactShield
Contact Person: Media Relations
Email: Send Email
Phone: 504-384-7222
Address:1200 West Causeway Approach
City: Mandeville
State: LA 70471
Country: United States
Website: https://tactshield.com/