3 Data Pulse just got listed in T360's 'Tech 500' and became one of the top technology company in real estate.
The software solutions company '3 Data Pulse' for real estate management has made its way to the list of top 500 tech companies in Real Estate by the renowned T360. Philip Gagnon, who is the president of 3 Data Pulse, thanked The T360 team and also congratulated the team of 3 Data Pulse for their constant efforts which led to the software company make its way to the list.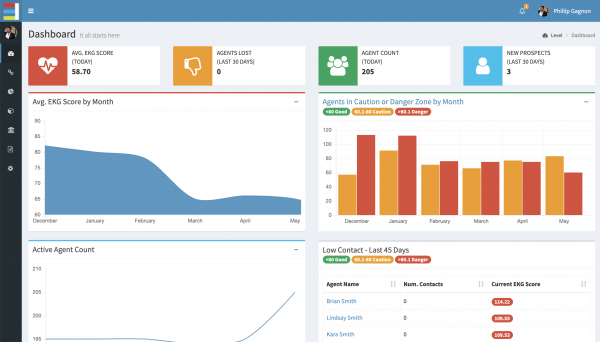 3 Data Pulse is the first of its kind software company that helps the brokers and managers for the management of their respective real estate companies. 3 Data Pulse goes by its motto, 'Retention, Recruitment, and Productivity' which ensures a better workflow and smooth management of the agents. 3 Data Pulse helps the real estate companies in recruiting, retaining, and training their agents. Since, it is a 3 in 1 system, the process also allows the brokers and managers to predict when an agent is likely to leave their company. This early prediction saves their companies several hundred thousand dollars each year.
Philip Gagnon, the president of 3 Data Pulse was very delighted with the achievement of his company. He said, "I would like to thank the T360 team, who understood the potential of 3 Data Pulse and the revolution we can create in the real estate industry." Gagnon also added, "I would also like to thank my talented team of 3 Data Pulse. Their sincere efforts and the love for perfection have made this possible in the first place."
Media Contact
Company Name: 3 Data Pulse
Contact Person: Phillip Gagnon
Email: Phillip@3DataPulse.com
Phone: 407-620-2387
Country: United States
Website: www.3DataPulse.com