The NYC brand has turned the power of team sports into a groundbreaking fitness experience
NEW YORK – Swerve Fitness has transformed their team-focused cycling workouts into an immersive virtual experience that will be streamed into gyms and studios all over the world. Everyone can now experience Swerve's beat- and power-based cycling challenges that are just as fun as they are rewarding. Swerve's premium, motivating workouts are streaming now, starting with select Crunch Fitness locations in New York City.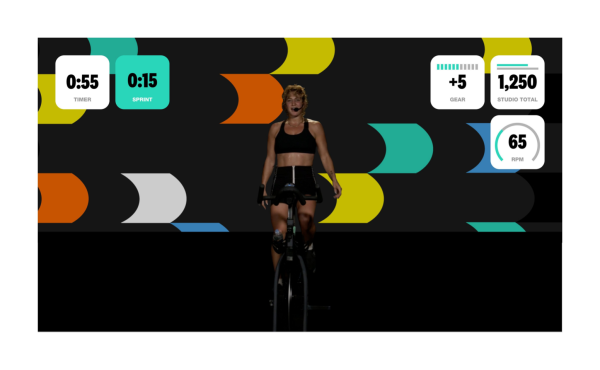 With its doors shut during COVID-19, Swerve identified an untouched opportunity in the market. As a boutique studio, they had experienced the ongoing competition between boutique fitness studios and gyms firsthand. They harnessed their core value of team and took the scientifically-proven methods and competition-based technology they've developed over eight years into gyms and studios. By merging the specialized approach of boutique fitness with the access and capabilities of gyms, Swerve is doing something no business has done before.
"Being in a team inspires people to work harder than ever before," says Swerve Fitness founder and CEO Eric Posner. "As part of a team, riders are more dedicated and determined. By uniting riders across the world towards a common goal, we hope to inspire them to push past their limits without hesitation."
With this pivot, Swerve is stepping out of brick and mortar and into their reimagined business model that combines technology, streaming content and B2B partnerships. To prepare, they've evolved their fitness routines to cater for the evolved consumer. They've also rebuilt their team to align with the new business model, including new Head of Content, former Peloton Co-Founder Marion Roaman. By transforming their Flatiron studio into a live-streaming headquarters, they can now stream all their workouts and host exclusive challenges.
Swerve Fitness launched in 2013 as the world's first-ever team indoor cycling studio. With their fun cycling challenges, they attracted riders from across New York City who continuously conquered challenges above and beyond their daily workout routine. With this new model, each gym or studio is its own team, competing against global locations.
The team dynamic at Swerve Fitness has always motivated riders to take on challenging workout routines and rack up personal bests. With Swerve 2.0, they've combined challenging but rewarding cycling workouts with a little friendly competition to give people around the world a rewarding and memorable workout.
About Swerve Fitness
Swerve Fitness was founded in 2013 by three former collegiate athletes who believed that working out alongside a team increases motivation, accountability, and – most importantly – fun. The company operated as the first-ever team indoor cycling studio, with locations across New York City, until 2020 when its doors closed due to COVID-19. Just as they do with their workouts, they turned that loss into motivation for their next win – a pivot into streaming their premium workouts into gyms and studios around the world.
Media Contact
Company Name: Swerve Fitness
Contact Person: Colleen Furman
Email: Send Email
Country: United States
Website: https://www.swervefitness.com/