The products by Su-vastika are backed by several technology patents, giving them an edge over any other power back-up and storage solutions in the market.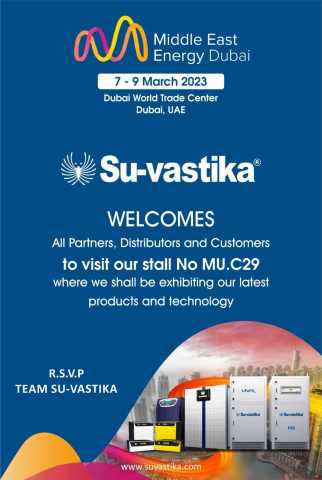 Su-vastika, a Government of India recognized export house and one of India's most promising power storage and backup companies, will be exhibiting and showcasing its innovative products to over 18000 visitors at the upcoming 48th edition of Middle East Energy (MEE). Su-vastika will be positioned at stand MU.C29 from March 7th to March 9th 2023, in Dubai.
Middle East Energy is world's leading energy exhibition, bringing together leading lights of the global industry from energy ministers and utilities decision-makers to innovative start-ups and future technology providers. At the event, Su-vastika will demonstrate how its technology is used in a broad variety of applications, including uninterruptible power supplies, battery backup and power storage, back-up power for renewables, power and grid quality, and providing off-grid power to rural areas.
With a team of experienced and dynamic professionals and under the mentorship of Kunwer Sachdev, the company has been able to create power solutions that are green, sustainable and cost effective. Kunwer Sachdev who is the founder of Su-Kam, is one of India's most notable entrepreneurs who revolutionized the Indian power back up sector with his innovative and user-friendly products that made Indian inverters a household name not just in his home country but also in the Middle East, Africa and Southeast Asian countries such as Bangladesh and Nepal. His valuable contributions to the inverter/UPS and solar sector have earned him titles of 'The Inverter Man of India' and 'The Solar Man of India' respectively.
Talking to the media Khushboo Sachdev, Founder and Director of Su-vastika said "We are excited to be a part of the upcoming Middle East Energy event in Dubai". She further adds "MEE is a unique platform that brings the buyers and sellers under one roof from across the globe, providing cutting edge insights on the latest advancement in energy products and solutions".
Emphasizing on the need for renewable and clean energy, Kunwer Sachdev added "The world has shifted to solar storage solutions, and neither hybrid off-grid solar systems nor solar grid feed systems are the preferred choices in today's times. Focusing on this aspect, Su-Vastika has developed a technology that fully utilizes solar power, operating the load when solar is available even when the main power is available."
In addition to this there are several other products that Su-vastika has created and launched such as the Energy Storage System (ESS), Emergency Rescue Device (ERD), LiFePO4 based batteries, Automated Testing Setup and Solar compatible EV chargers.
Some of Su-vastika's most notable innovations that will be displayed at the MEE event are:
Su-vastika home UPS/Inverters –
The company has a wide range of home UPS/Inverters. Su-vastika's all range of Inverters are compatible with 230V 50 Hz, 220V 60 Hz, 110V 60 Hz and can be used with Lithium-ion battery, SMF and Tubular battery. Su-vastika's home UPS/inverters come with optional bluetooth/ Wi-Fi connectivity. Using the dedicated app, one can easily check the status of their home UPS/inverter, monitor and control it even while being away. Suvastika Inverters are compatible for 230V 50 Hz, 220V 60 Hz, 110V 60 Hz for US/UK market.
Energy Storage System (ESS)- Lithium Inbuilt battery UPS –

Modern technology has propelled us to have a lifestyle that is easier, faster and better. Gone are the days when we had to deal with bulky lead acid inverters in our homes that would expose our family members to harmful gases and odors which would pollute the indoor air. It's amazing to see how far Su-vastika's Energy Storage System (ESS) has come to provide an all-in-one lithium inbuilt power storage system which is not just environment friendly but portable, compact and easy on pocket (cost effective) with a unique rechargeable battery system that stores energy from the electric grid and provides energy back when needed. In simple words, ESS captures energy generated at one point and stores it for later use to alleviate energy demand – supply mismatches.
Energy Storage System (ESS) – Lithium External battery solution –
Users with high-capacity loads such as big factories/hospitals/commercial offices which needed generators can now run the same load on the ESS.ESS is an environmentally friendly and sustainable alternative for DG (Diesel Generator) sets. Unlike generators, the ESS runs on batteries and therefore completely nonpolluting, emit no harmful fumes and also makes no noise. The cost of running a diesel set is 3 times or more than the cost of power supplied by the power utility, which makes ESS a unique and cheaper solution compared to running the diesel Generator cost. Compared to a diesel generator which has a life of 10 years, post which its maintenance cost becomes very high, ESS has a lifespan of 50 years with the battery lasting between 7 to 10 years, which is a huge saving in terms of its running cost.
Emergency Rescue Device (ERD) –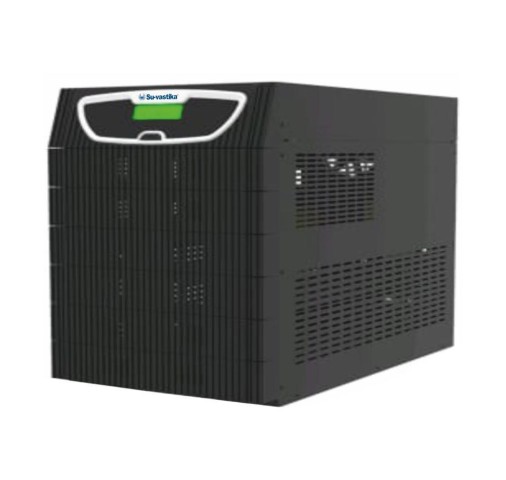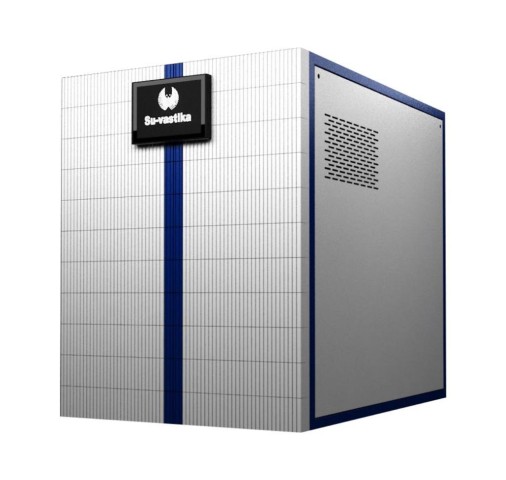 A great innovation that is winning the hearts of various industries is Su-vastika's Emergency Rescue Device (ERD), an electrical apparatus that provides emergency power to the elevators with a 3-phase power supply when the main power fails. With the ERD, whenever the power goes, the lift works smoothly without any jerk and that keeps the lift electronics and electrical systems running without any breaks unlike the traditional ones in which when the power fails there is sudden big jerk, lights are switched off, the lift is stopped and the heart pounds heavily. Su-Vastika's ERD can provide green and clean technology through its solar enabled system by simply adding a charge controller and solar panels which charge the ERD power bank through solar energy.
Lithium Battery Bank with inbuilt Battery Management System –
Su-vastika has designed a lithium-ion battery bank which is one of its kind and will completely revolutionize the battery and the electric vehicle (EV) industry. Su-vastika has developed Lithium battery bank with inbuilt BMS (Battery Management System) which not only keeps the battery healthy but also maintains the temperature, charging current and voltage range so that the battery bank operates safely. Also, BMS monitors the charging and discharging cycle of each cell so that battery cells don't get damaged, unlike the traditional lithium battery bank that doesn't come with an inbuilt battery management system.
LiFePO4 based Batteries –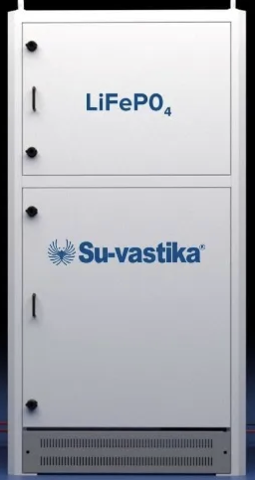 Su-vastika specializes in its LiFePO4 batteries which are a type of lithium battery built from lithium iron phosphate. LiFePO4 batteries are cobalt-free, and cost less than most of its alternatives (over time). It's not toxic and it lasts longer.
Take a quick look at Su-vastika's R&D facility and Manufacturing Plant in Gurugram, Haryana, India: https://www.youtube.com/watch?v=4rO144qJIMk
Explore Su-vastika across the internet: https://linktr.ee/suvastika
For more details visit: https://suvastika.com, call +1-800-202-4423 or send an email to info@suvastika.com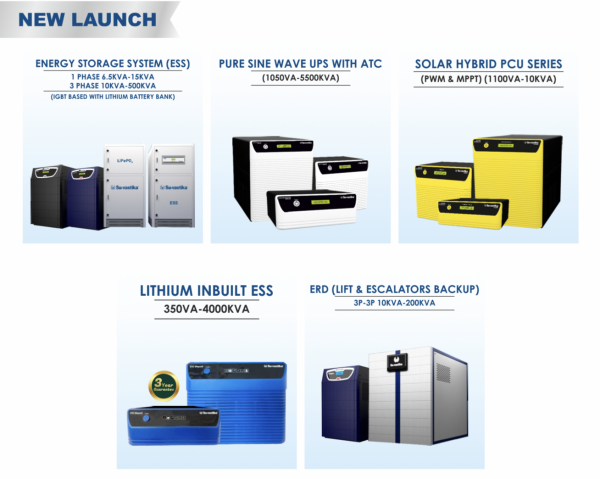 Media Contact
Company Name: Su-vastika
Contact Person: Manish
Email: Send Email
Phone: +1-800-202-4423
Country: India
Website: suvastika.com