Lisbon – November 26, 2020 – Just after COVID-19 came up as a global crisis and lockdowns were announced throughout the world, zhuzi was about to launch. The pandemic jitters didn't seem to stop this Lisbon-based newcomer that dealt with the challenge of the moment and turned it into an opportunity.
Being digitally native, the startup went ahead and launched "a bathroom revolution" with great traction, meeting the needs of thousands of eco-conscious subscribers from all over the world.
"We give you the chance to never have to think about buying a toothbrush again and to do so in a sustainable way. A plastic item takes 450 years to decompose. Being indifferent and complacent with facts like this is simply neither an answer nor an option to us. That's why we created zhuzi. To be a part of an ecological revolution. The time for action is now and we have to do whatever's necessary to create a better world and future for all of us", states Zuhzi's CEO, Bernardo Lourenço.
Zhuzi's toothbrush is 100% biodegradable. It features a sleek, ergonomic design, with a bamboo handle and three optional colours of soft, BPA-free, nylon bristles (pink, black and blue). The 0,99€/monthly subscription is available at zhuzitoothbrush.com with quarterly send-outs and free worldwide shipping. Customers can cancel or change their subscription anytime. Due to great market response, zhuzi is currently on the verge of introducing new conscious products to cut down plastic in every household.
Zhuzi is a southern-European startup founded in March 2020 – the first month of COVID-19 lockdown. It took action on the matter of plastic pollution, providing a biodegradable toothbrush that cares not only for clean teeth but also for the environment. Zhuzi wants to "put smiles in nature" by offering conscious customers the chance to get 4 biodegradable toothbrushes a year and reduce unnecessary plastic waste.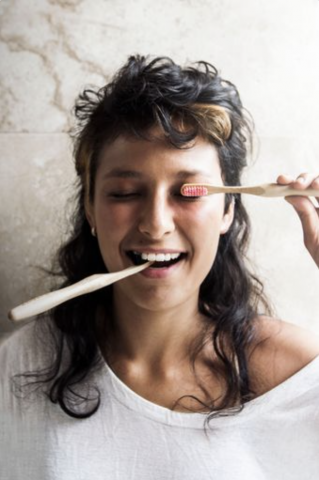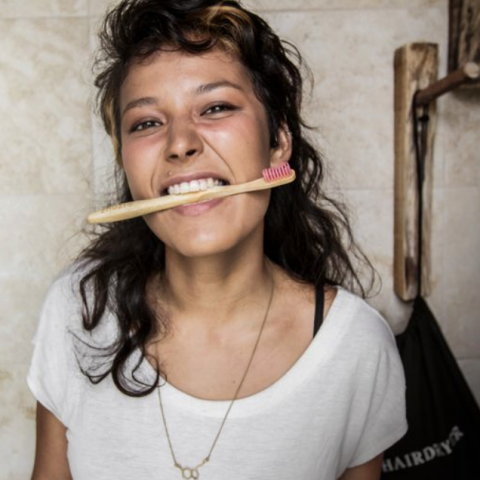 For more information, visit zhuzitoothbrush.com or contact hello@zhuzitoothbrush.com
Download packshots and creative content here.
Follow Zhuzi on social media: Facebook | Instagram.
Media Contact
Company Name: Zhuzi Toothbrush
Contact Person: Bernardo Lourenco
Email: Send Email
City: Lisbon
Country: Portugal
Website: https://zhuzitoothbrush.com/