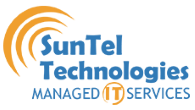 January 12, 2021 – Suntel Technologies, a leading Mississauga IT Support company is offering businesses in Canada and the USA efficient IT management solutions to leverage the power of technology for faster growth. Suntel Toronto's one-stop shop for complete IT outsourcing services, computers, and networking.
Today a successful business is a technology-driven one with a plethora of IT and telecommunication systems, and solutions available to make businesses more organized, efficient, faster, and cost-effective. Moreover, it is challenging for small businesses to manage, maintain, or protect their technology. Irrespective of how big or small a business, IT administration and management is not the job of one person alone yet neither is it feasible or budget-friendly to employ an IT team. The solution lies in outsourcing IT services by engaging an effective technology partner like Suntel Technologies who offers cutting-edge solutions in telecommunications and IT support Mississauga.
Whether it is to streamline IT maintenance, keep IT cost-effective, avoid unexpected computer support problems, improve communication, or create a plan for business continuity, Suntel Technologies has all the answers. As a dedicated and reliable IT Support Mississauga company, Suntel Technologies provides powerful and flexible technology solutions and computer support to ensure a company gets the most out of the business technology investment.
Suntel Technologies focuses only on IT management solutions and support services. The company is adept at understanding and analyzing a business's needs to design and deploy effective goal-specific solutions to any problem. SunTel Technologies also provides guidance on how a business can harness the power of technology to grow. The company's services include IT outsourcing services, IT help desk, email services, business continuity planning, IT consulting, Virtualization, system administration services, cloud service, backup and disaster recovery, network management and security, and more.
SunTel Technologies INC Mississauga IT Support has been providing businesses in Canada and the USA with IT support and communication services since 2007. Since then, the company has grown from strength to strength through its reputation as an IT company that finds the best solutions for its clients. As the specialists in telecommunication systems and IT services, SunTel Technologies is a Silver Level Certified Microsoft Partner and a hosted PBX phone system specialist who abides by the motto:
'More Uptime Means A Better Bottom Line'
For more information: https://www.sunteltechnologies.ca/
Media Contact
Company Name: SunTel Technologies Inc.
Contact Person: Lloyd Aloysius
Email: Send Email
City: Mississauga
State: Ontario
Country: Canada
Website: https://www.sunteltechnologies.ca/