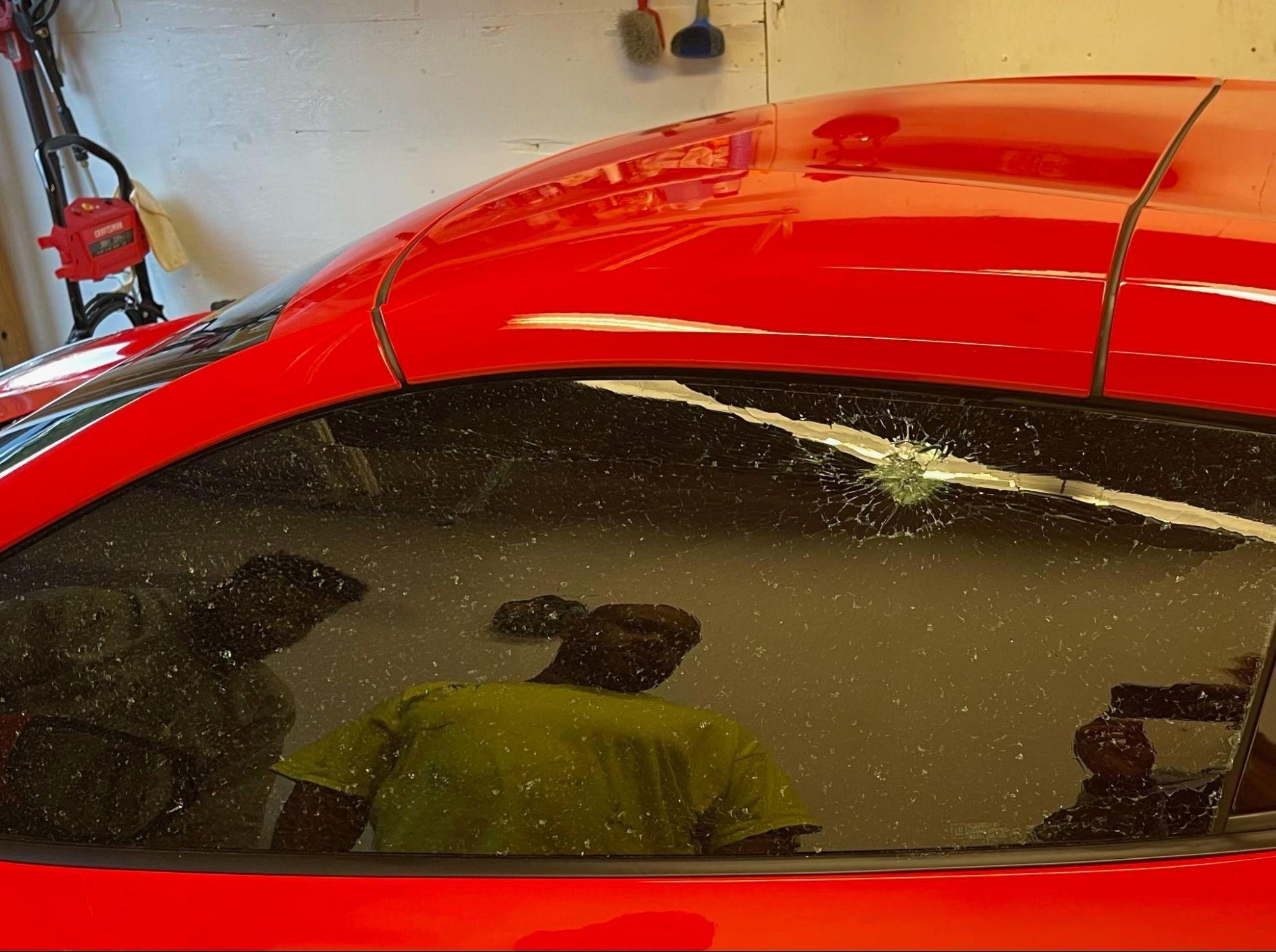 SunTek empowers vehicle owners and professional installers by offering a broad selection of automotive tint products. SunTek's new Evolve series film is the highest performing Ceramic grade Window Tint on the market.
It is not just claims but facts. SunTek Automotive Films' Client, the owner of a Chevy Corvette, was caught in the crossfire of a Shooting in Washington DC. The owner was in the Vehicle when a stray bullet hit the driver's glass. Thanks to the quality of the SunTek Ceramic Evolve Series Window installed a few weeks before the incident, the window shattered, but the bullet did not penetrate the glass.
The police said: "They are very lucky to have survived this, based on the bullet impact location and velocity."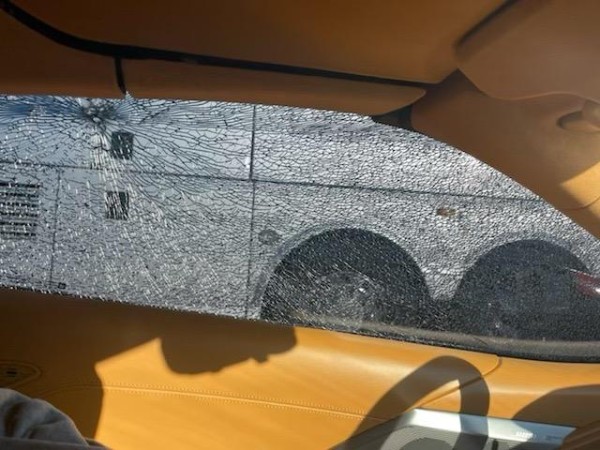 SunTek empowers vehicle owners and professional installers by offering a broad selection of automotive tint products, each able to improve the look and performance of window glass in its own way. No matter the set of benefits, they don't compromise on the formulation for installation ease, as this is critical for everyone's product satisfaction. Their trustworthy tint is engineered with technologies ranging from time-tested to cutting-edge and offered in styles from rich black to optically clear. They stand behind them with a manufacturer's limited warranty and are proud to set free to choose what best meets clients' demands for performance and style.
Select metal-free ceramic or carbon film technology to keep GPS, satellite radio, and cellular phone signals free from interference. Make a statement with an industry-leading specialty mirrored look. Or go for a low-key clear film that doesn't alter appearance. Client's choice, their priority!
SunTek window film products are installed around the globe to help lower energy costs and increase comfort, privacy, and safety. Their paint protection films provide protective and self-healing benefits for vehicles of all types and sizes. Eastman Performance Films is respected worldwide as a producer of energy solutions: professional-grade window films, automotive paint protection films, industrial coatings, adhesives, and laminates.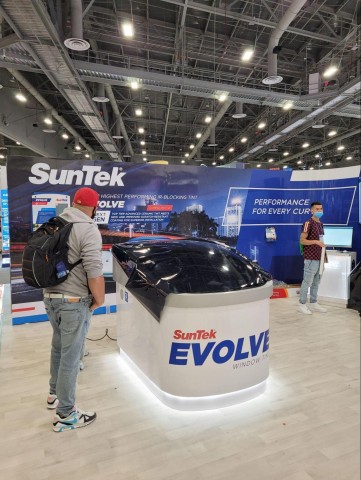 Seasoned auto appearance specialists Warren Marshall and Charles Mack of Solar Pros Tinting did the window tint installation on the bullet-struck Corvette. They believe visiting the 2021 SEMA show in Las Vegas and visiting SunTek's booth really gave them valuable information and perspective about the Evolve line. And they were able to explain the benefits it has to all of their clients. It is their ongoing commitment to providing all customers with the best product quality available, coupled with the highest degree of service and support. Their team is always prepared to help with product selection, installation methods, and technical questions.
Here are some of the services Solar Pros Tinting offers:
– Automotive Computer Cut Window Tint Installation
– Residential/ Commercial Tinting
– Ceramic/Graphene Coating
– Clearbra Installation
– Paint Correction
– Paintless Dent Repair
They are also focused on providing a great customer experience right from the start to the end.
To book their service, get in touch with Solar Pros Tinting at https://linktr.ee/iamcmack or call: 301-638-1140
Media Contact
Company Name: Solar Pros Tinting
Contact Person: Charles Mack II
Email: Send Email
City: Martinsville
State: Virginia
Country: United States
Website: instagram.com/iamcmack