Sun Equipment Inc., a leading provider of material handling solutions, is announcing the closure of its Forklift Parts Department. This strategic decision comes as part of the company's ongoing efforts to streamline its operations and focus on core business areas.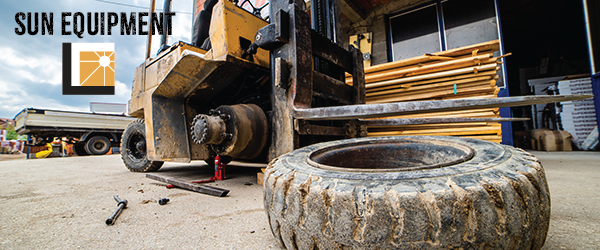 The Forklift Parts Department has been a valued part of Sun Equipment's portfolio for many years, serving customers with a wide range of high-quality forklift components, accessories, and replacement parts. However, after careful consideration, the company has decided to discontinue this specific line of business to allocate resources more efficiently and enhance its core services.
While the Forklift Parts Department is closing, Sun Equipment Inc. remains fully committed to providing exceptional service to its existing customers. All existing orders and warranties will be honored and fulfilled as promised. In addition, Sun Equipment will continue to support its customers' ongoing maintenance and repair needs through its network of authorized service centers and technicians.
Sun Equipment's CEO, Mike Hoskins, commented on the decision, saying, "This decision was not made lightly, and it reflects our commitment to strengthening our core offerings in material handling solutions. We remain dedicated to providing top-notch service to our customers and ensuring a smooth transition during this change."
Customers with ongoing orders or inquiries related to forklift parts can contact the Sun Equipment customer service team for assistance and support.
Sun Equipment would like to express its gratitude to all customers, partners, and employees who have been a part of its Forklift Parts Department's journey. The company looks forward to continuing its successful relationships in the material handling industry.
About Sun Equipment Inc:
Sun Equipment is a leading provider of material handling solutions, offering a comprehensive range of equipment and services to businesses across various industries. With a commitment to innovation, quality, and customer satisfaction, Sun Equipment has earned a reputation as a trusted partner in optimizing logistics and warehousing operations.
Media Contact
Company Name: Sun Equipment Inc.
Contact Person: Mike Hoskins
Email: Send Email
Phone: (260) 616-0651
Address:3517 Cantwell Blvd
City: Fort Wayne
State: IN 46814
Country: United States
Website: https://www.sunequipment.com/