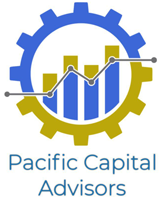 The better-than-expected U.S. economic data has driven the U.S. Dollar higher, particularly against the likes of the Australian and New Zealand Dollars, and the Japanese Yen. There is also increasing optimism over an improved global economic growth, resulting from the signing of the trade deal between the United States and China.
The Aussie and Kiwi also felt the impact of the deal, even as domestic economic concerns limited gains as well as increasing chances of central bank rate cuts, with demand for higher-yielding assets driving the Japanese Yen lower.
U.S. Dollar
The trade deal between the US and China includes provisions to root out intellectual property theft and forced technology transfers and increase Chinese purchases of U.S. goods. The Trump administration also aims to bring the negotiation of the next piece of the trade agreement before the election in November.
The U.S. Labor Department reported its producer price index for final demand ticked up 0.1% last month after remaining unchanged in November.
Weekly jobless claims also dropped unexpectedly by 10,000 to 204,000, as against the expectation of economists of 216,000. On the other hand, retail sales increased by 0.3% in December as predicted by economists. The Philadelphia Federal Reserve business index also climbed to 17 in January from 2.4 in December.
Finally, U.S. housing starts soared nearly 17% in December to a 13-year high, according to a Friday release from the Census Bureau.
Australian Dollar
The Aussie was influenced by economic news from China. China's dollar-denominated imports from the U.S. rebounded in November and December, according to a report from Reuters, citing data from China's customs released on January 14. This was the first time the country's exports went up since March 2019.
New Zealand Dollar
New Zealand business sentiment improved starkly in the last quarter of 2019 from the decade-low hit the previous quarter, according to a private think tank.
More information about the happenings in the financial world and the services offered by Pacific Capital Advisors can be found on their website.
About Pacific Capital Advisors
Pacific Capital Advisors is an independent investment management practice founded on the philosophy that an active, opportunistic and adaptable approach to investing provides clients with the best chance for the realization of long-term positive returns irrespective of prevailing market environments.
The company aims to build an environment in which trust, respect, pride, tradition and loyalty are held in the highest regard leads to a superior level of engagement between personnel that can only result in positive benefits for clients.
Media Contact
Company Name: Pacific Capital Advisors
Contact Person: Media Relations
Email: Send Email
Phone: +1 (914) 867-3862
Address:680 6th Avenue
City: New York City
State: New York 10019
Country: United States
Website: https://pacificcapitaladvisors.com