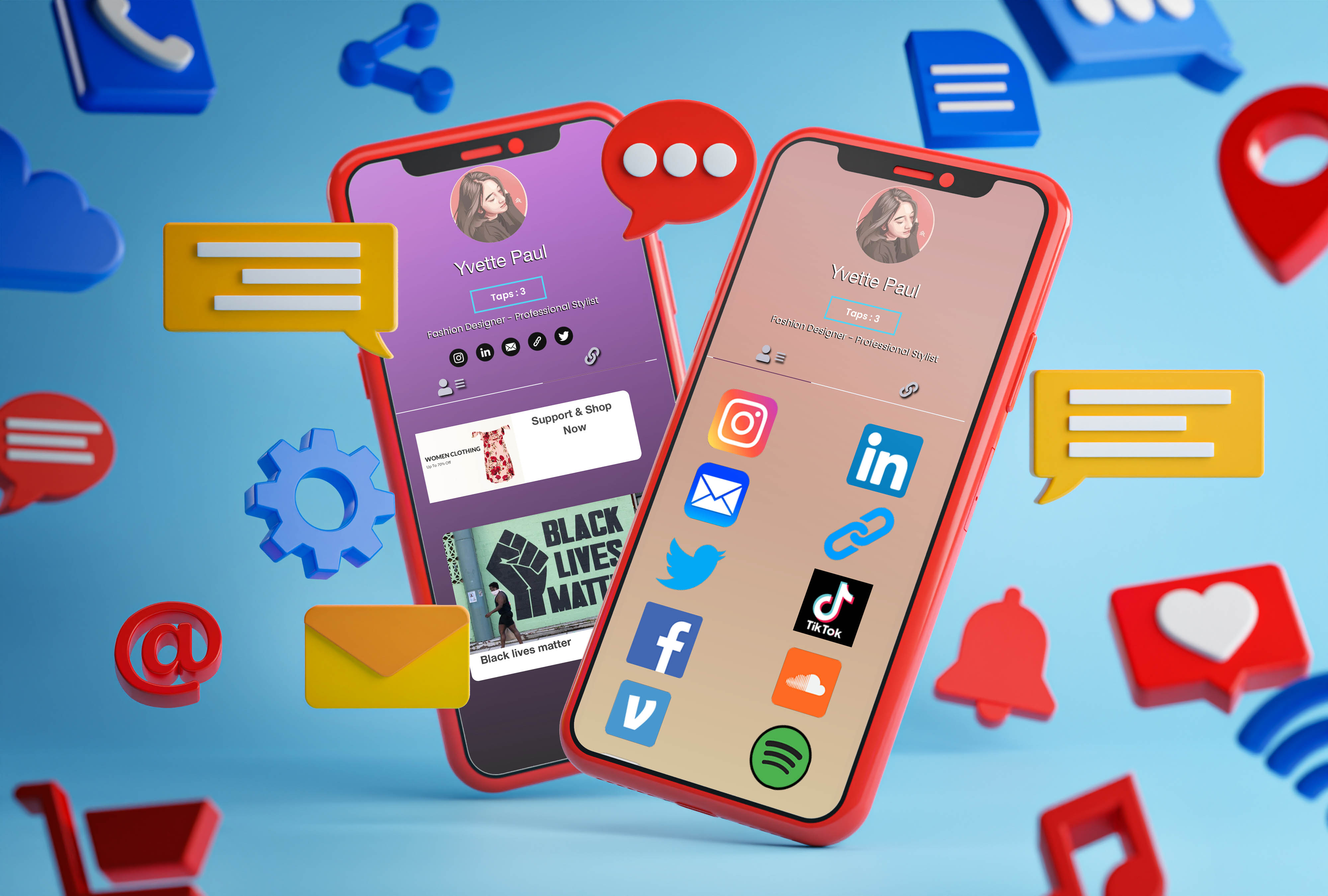 Verbindenn, a startup tech company, is introducing the Vertap, a product that will introduce new ways to exchange business-cards and respect social distancing when outside, thereby eliminating the need for the traditional business card.
It is said that creativity is thinking up new things; Innovation is doing new things. The pandemic-ridden year 2020 has come with lots of changes in the way humans interact with each other. With the pertinent need for social distancing, the creative and innovative team of engineers in Verbindenn, led by Salman Khan, created the Vertap to successfully digitize the process of sharing business cards by remodeling the neglected technology of near field communication.
Speaking about their product, Salman khan said: "If you have the desire to create your digital business card and spread the word about your skills, products, services, or business, we have the perfect solution for you. Vertap is backed with your personalized landing page, for which we have included multiple layouts and the ability to customize the page to your brand's color palette. It takes just five clicks to create your digitized business card, and it could generate over 500 potential customers. Sign up with Vertap and start making your digital business card today!"
Users of Vertap will enjoy the following heartwarming features such as:
Eco-friendliness
Personalized landing page
On-the-go update of pages
Contact-less
No app required
Unlimited Taps
No monthly fees
Vertap's Eco-friendliness cannot be overemphasized. With this creative digitized seamless approach to interact, Verbindenn is successfully replacing the need for business cards, thereby saving trees every day, promoting greener earth, which in turn reduces air pollution and environmental toxins that could affect our body's immune system. A big win for humanity!
Louis Pasteur once quipped that where observation is concerned, chance favors the prepared mind. Verbindenn observed that contactless technology has been limited to big institutions like banks and multinational corporations, etc. However, the company believes that innovative technology should be shared and catered to the lives of all kinds of people for optimal user experience. The company is currently catering to restaurants and cafes to replace the QR codes for menus and create fluid marketing purposes.
There is no doubt that creativity is the most important human resource of all. Without creativity, there would be no progress, and we would be forever repeating the same patterns. With Vertap, Verbindenn is hoping to create new customer behaviors in the near future, as well as saving our planet by going green.
Media Contact
Company Name: Verbindenn
Contact Person: Salman Khan
Email: Send Email
Phone: +447598883696
Country: United Kingdom
Website: www.verbindenn.com