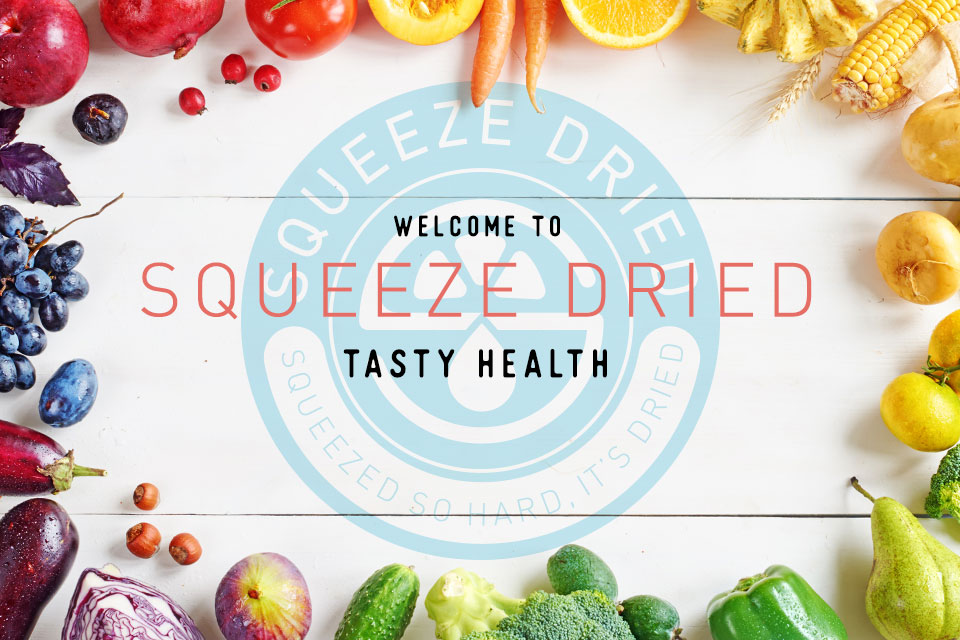 Our mission is to bring you the highest quality fruits, vegetables, and nutrients in the form of a convenient daily care package.
Squeeze Dried was founded with a goal to provide individuals with incredible superfood-based supplement drinks. We found ourselves forgoing many healthy drink options because of time, bad taste and overwhelming ingredient lists. Squeeze Dried solves these problems and more, simply add our quick and enjoyable products to your everyday water bottle and enjoy!
Why do those healthy apple cider vinegar shots have to taste so bad? People love the health benefits but are burdened by the ingredients list and cringeworthy taste. We can all see the trends, whether it be smoothies, health shots or dietary changes, but it's not easy to stay consistent with the time consuming and expensive drink and meal choices. What if there was a simple solution, something that you could use daily to keep you on the right track and feeling good. We believe we have the answer. I'd like to introduce you to Squeeze Dried, a simple and convenient drink mixture packed with powerful antioxidants, superfoods and all-natural ingredients.
First a little background on how we got here. The early stages of Squeeze Dried began from a conversation with our CEO and his wife. She spent a good chuck of her daily morning routine concocting an apple cider vinegar shot with various ingredients and if any of you are unfamiliar a final product that had you cringing, teary eyed and pacing around the kitchen. So, a discussion began. How can we create a product that can be consumed quickly, has all the best ingredients and tastes great? Luckily, our business owners have over 20 years of experience working with superfoods, ingredient formulations and product development. So, after tinkering with formulations and finding the right ingredients Squeeze Dried was created and formed its first product Apple Cider Vinegar or ACV. Four years later and here we are.
Keeping up with health trends and all the best ingredients has been a goal of ours since day one. We are currently carrying four product skus, Apple Cider Vinegar, Orange Turmeric, Spirulina Mermaid Lemonade and our newest line Celery Evergreen. Each has its own taste and various benefits including weight loss, immune support, blood sugar regulation and many more.
For more information on our products please visit www.squeezedried.com.
As we move forward, we will continue to push the limits to provide our customers with the best and cleanest health options. Our team is working hard to reach each and every one of you. In most recent news Squeeze Dried is excited to announce a new distribution agreement with Mr. Checkout Distributors, bringing our easy on-the-go health drink options to Mr. Checkout's extensive network of national and independent retail, convenience and grocery stores.
This agreement is one example of many that we at Squeeze Dried are working towards in order to provide people with an easy solution to maintain a healthy lifestyle. Look for us on your local shelf and don't be afraid to reach out with any comments or questions. We are here for you!
Contact:
Kevin Gould
www.SqueezeDried.com
E: Kevin@squeezedried.com
O: (760) 598-3818
Media Contact
Company Name: Squeeze Dried
Contact Person: Kevin Gould
Email: Send Email
Phone: 17605983818
Country: United States
Website: https://nutritionretail.com/featured-item/squeeze-dried-products/