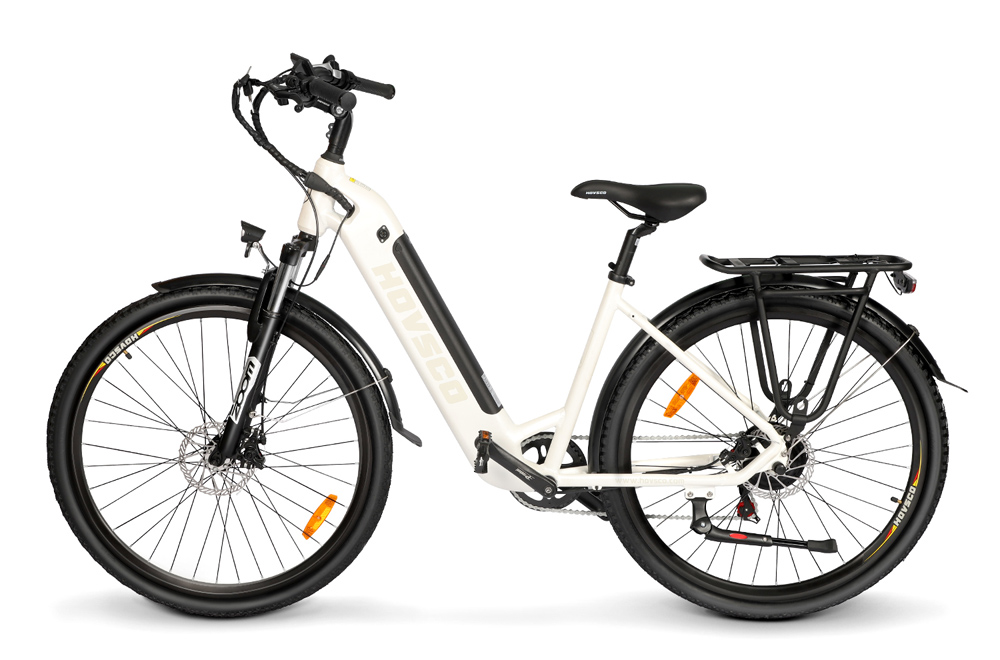 Hovsco officially launched its reward program. Now, their customers can get deduction and win up to 100Euro coupon code or even a free ebike by spinning the wheel of fortune. To participate the activity, just link the email address. Participants just spin the wheel and have a 100% chance to win a price cut or even a free ebike. But they must enter an email address to be able to spin the wheel. Then they will get an opportunity to win 20-100 euro Coupon Codes or even one Hovsco City Hunter Bike from Hovsco.
On how to enter the activity, there are 4 steps:
Step 1: Enter the Hovsco official site: https://www.hovsco.co.uk/.
Step 2: Enter one email address, spin the wheel of fortune. There will be a random amount to earn, £20, £35 , £60, £75 , and £100 off for buying an ebike on Hovsco side. The luckiest contestants will earn 100% off by buying an ebike, which means that participants get one ebike total free, without paying any money.
Step 3: Copy the coupon code and click "apply my discount" then. Hovsco currently have two ebikes updated, participants can choose A5 Mountain Cruiser or another one A5B City Hunter.
Step 4: Click the button "Buy it now" and enter the shipping address and contact information, and pay for it, customers will expect one ebike after several days.
When participants enter an email address, they are automatically enrolled in their rewards program that will earn cash vouchers for future orders. Enter Email address and see how much gift code participants can get. The gift code is vaild only within 30 minutes. Bonus is that use another email address to get a second spin. Participants will get more chances to win a better discount or even a free electric bike by this method."
Eric, the Sales Manager of Hovsco, said, "A strong rewards program is proven to drive customer acquisition, engagement and retention for enterprises. Treat yourself to huge savings with Hovsco Bike Coupons. Besides, Hovsco also do £100 off for its newest two ebikes. So add this coupon code, you will even have a bigger discount to buy an ebike, which will be much cheaper compared to other brands' ebikes. We wish more and more customers will be part of this program. Enjoy your riding and purchase!"
About Hovsco:
Their goal is to get as many people pedaling can. They try to build more awareness about brand and deliver goals to their customers, that is to bring much more convenience and innovative bike and bring green style to environment.
Media Contact
Company Name: HOVSCO E-Bikes UK
Contact Person: Jessica M.
Email: Send Email
Phone: (+44)808-2968-399
Country: United Kingdom
Website: https://www.hovsco.co.uk/