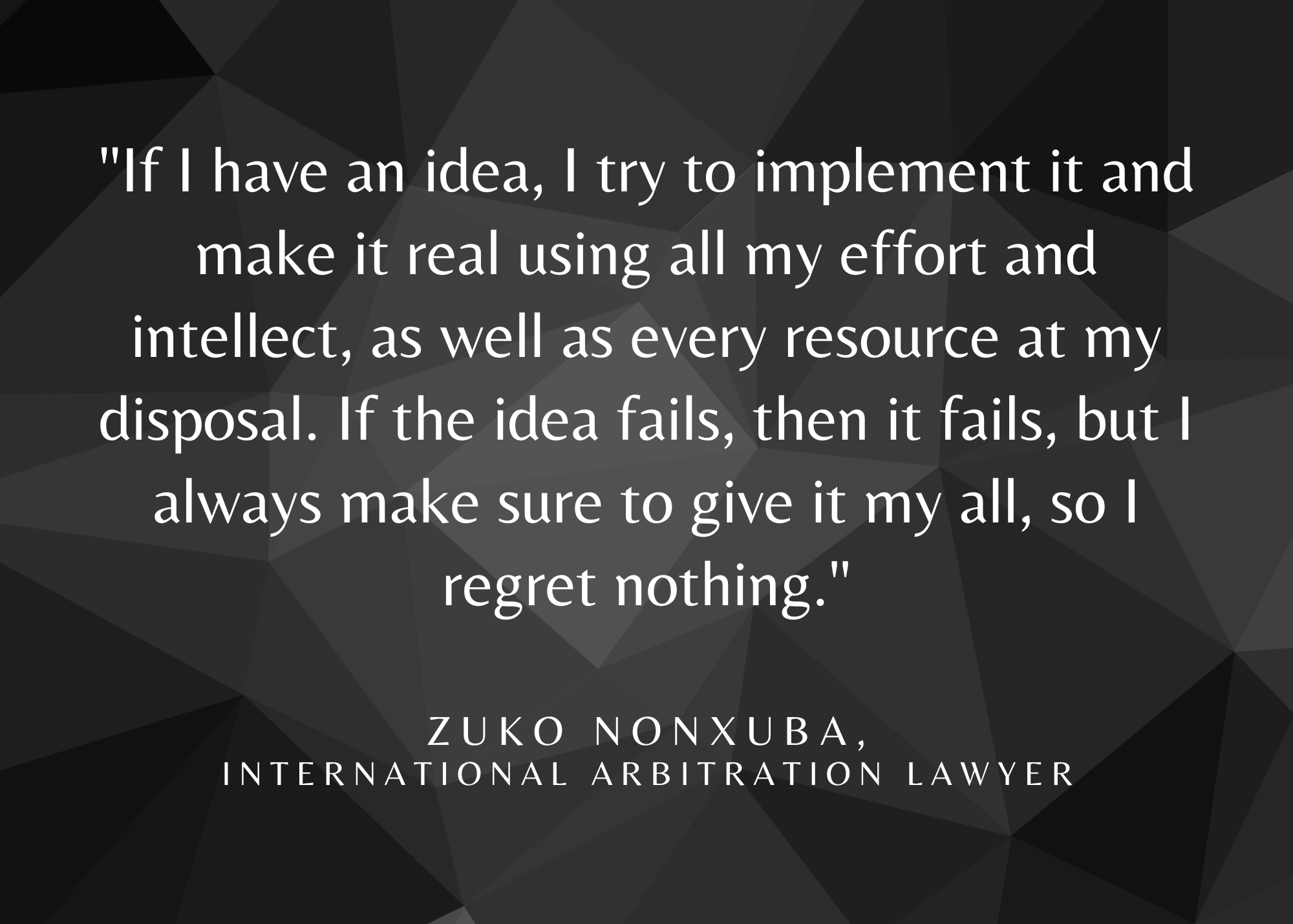 The noted international arbitration lawyer premieres a new digital platform from which he will publicize his ideas and share his press items.
Johannesburg, South Africa – November 30, 2022 – It is with great anticipation that noted international arbitration lawyer Zuko Nonxuba announces that his new website is now live and ready to welcome visitors. The site, which can be found at zukononxuba.com, showcases a variety of media relating to Zuko's career, including photos, interviews, articles, and a selection of blog entries.
Among the exciting original content spotlighted in the website's debut is an in-depth interview with Zuko conducted by freelance journalist Stefan Junge on behalf of an online periodical aimed at entrepreneurs and businesspeople. In the piece, Zuko touches on a wide range of topics; everything from what inspired him to become an international arbitration lawyer to the advice he would give to any young professionals in the readership just starting out in their careers. In one notable section of the interview, Zuko Nonxuba is asked how he makes his ideas into reality, replying, "I try to focus and be consistent in my professional behavior. If I have an idea, I try to implement it and make it real using all my effort and intellect, as well as every resource at my disposal. If the idea fails, then it fails, but I always make sure to give it my all, so I regret nothing."
The new website also features the introductory entries of a blog written by Zuko Nonxuba himself. In it, he addresses such topics as why business owners ought to consider arbitration before litigation as a means of settling disputes and the difference between foreign arbitration and international arbitration from a legal standpoint—both subjects with which he has ample professional experience.
In addition to all of this, the website also provides a number of ways to get in touch with Zuko over social media, whether it be to inquire about his services as an arbitration lawyer, to ask about his experiences as an entrepreneur in the legal field, or just to reach out and say hello.
A longtime proponent of digital media, the launch of this website represents the realization of a long-held ambition for Zuko Nonxuba, and he is extremely pleased with the result. The site will be updated with new content on a regular basis.
About Zuko Nonxuba:
Zuko Nonxuba is an international arbitration lawyer from Sandton, South Africa. His duties include giving expert opinion and evidence on international public law, investment law, and bilateral investment treaties between member states in the international arbitration tribunals such as the International Centre for Settlement of Investment Disputes (ICSID), which is the world's leading institution devoted to international investment dispute settlement.
In his early life, Zuko Nonxuba excelled in both academics and athletics, competing in soccer and cycling when not busy with his studies. He obtained a Bproc degree, which is a legal credential specific to South Africa, in 1998. Zuko then went on to earn a Certificate in Commercial Law in 2002, as well as a Post-Graduate Diploma in International Commercial Law in 2019, and an LLM, or Master of Laws degree, in International Commercial Law from Salford University, Manchester, United Kingdom in 2020.
Presently, Zuko Nonxuba is a third-party litigation funder currently involved in the funding of one of the biggest international arbitrations adjudicated by the International Court of Arbitration. In the past, he has given speeches in the East Africa International Conference on International Arbitration. Zuko has also given speeches in the International Chamber of Commerce (ICC), and the Africa Conference on International Arbitration, which is an institution for the resolution of international Commercial Disputes. Zuko Nonxuba is a member of International Council for Commercial Arbitration (ICCA) and an associate member of Chartered Institute of Arbitrators (CIArb) in North America.
Media Contact
Company Name: Zuko Nonxuba
Email: Send Email
Country: South Africa
Website: zukononxuba.com