Introducing the first collegiate sorority for online accredited colleges, universities, and global campuses.
Founded in late 2019, the Sigma Chi Psi Sorority is a privately-owned, 501(c)(3) non-profit organization, run by two collegiate women, Hildra AnnaJean and Stephanie Robinson. They set out to create a sisterhood for women talking online courses from accredited colleges and universities and technical colleges.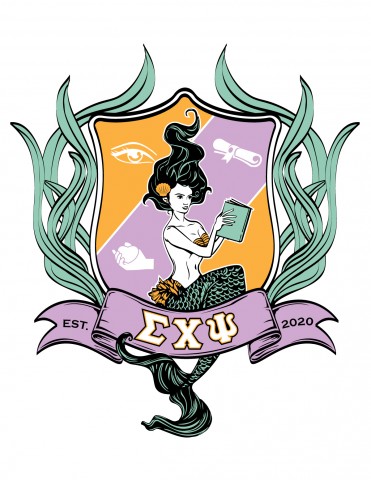 In early 2020, the Covid-19 pandemic forced them to briefly put the project on hold. Then, the opportunity to safely proceed arrived later in October, so they took a leap of faith and launched their first chapter in Baltimore, MD. They were federally established on October 14th, with Chapter Charter Day on October 28th, and was given 501(c)(3) approval on November 5th, 2020.
Says Hildra AnnaJean, "Our purpose at Sigma Chi Psi aims to provide a sisterhood for women pursuing their higher educational aspirations online." They are working on becoming the first recognized collegiate Greek sorority solely for online higher education.
Not wanting to leave the male students out, their fraternity was established on January 10th of 2021.
Sigma Chi Psi is an organization of educated women who are committed to building public services within communities by doing good deeds. They are represented by strong female leaders who are paving their way into successful futures through volunteering, social activities, academic excellence, and career progression.
"We're an organization of educated women who are committed to contributing to communities through philanthropic work. We encourage intellectual growth and success by offering alumnae networking opportunities and various charitable events throughout the year, which encourage bonding between members and help create a foundation of lasting friendships," says The Founder, Hildra AnnaJean.
If you would like more information about the Sigma Chi Psi Sorority, please visit https://www.sigmachipsi.org or contact support@sigmachipsi.org
Media Contact
Company Name: Sigma Chi Psi Sorority, Inc.
Contact Person: Media Relations
Email: Send Email
Phone: 443-331-9122
Country: United States
Website: https://www.sigmachipsi.org