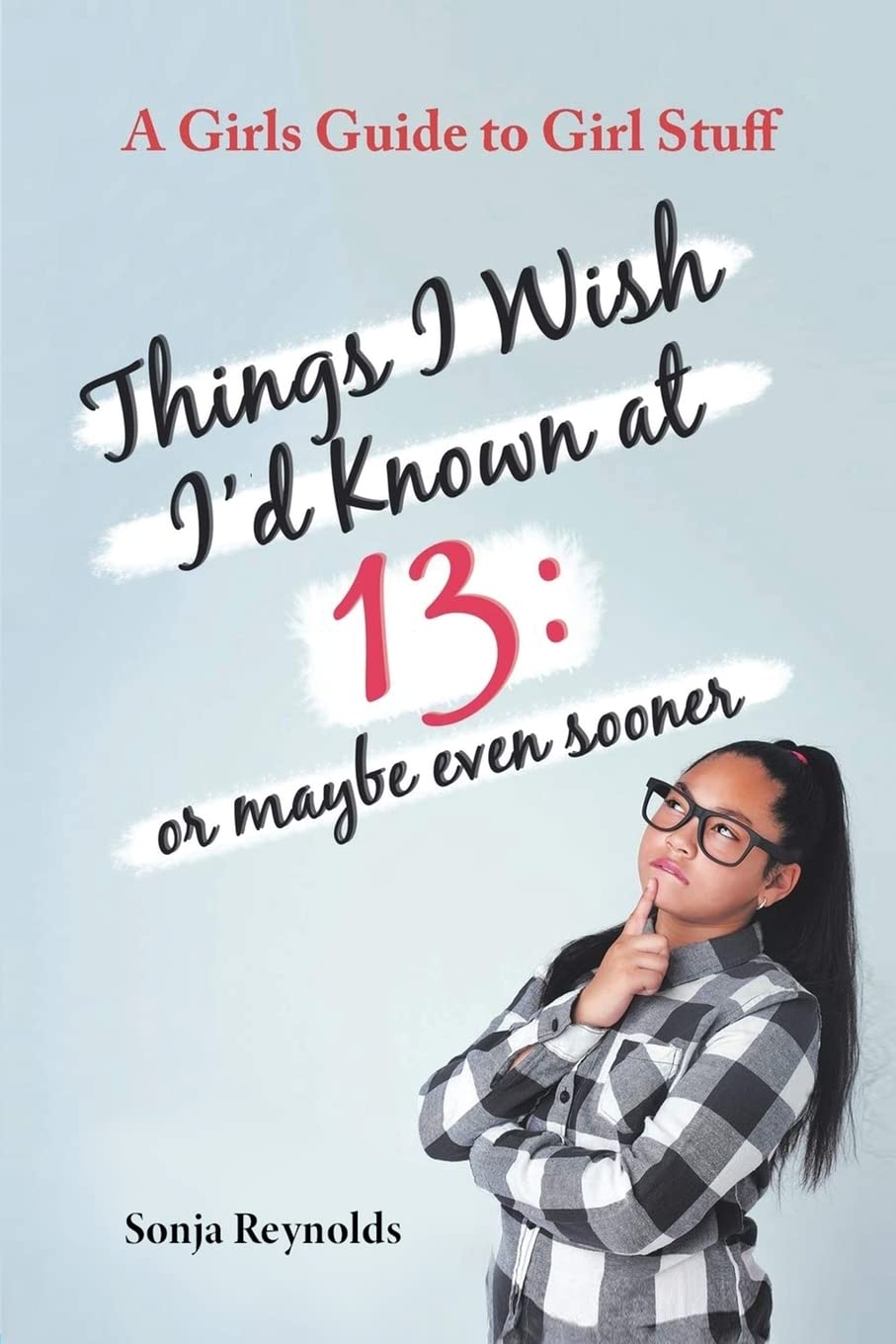 Gifted writer and author, Sonja Reynolds is elated to promote her book, Things I Wish I'd Known at 13: Or Maybe Even Sooner – A Girl's Guide to Girl Stuff.
Speaking about the book, Sonya said: "There are things I feel every female should be taught as they grow into young women, things they will value their entire lives. It would seem like common sense that the most important and especially sensitive things females should know would come from the females closest to them. But sometimes, that just doesn't happen and the information comes from people you meet on your journey through life.
"I've had some wonderful female mentors, teachers, friends and role models over the years who've helped me through things only another female can. With the use of technology, especially cell phones, people have lost some basic communication skills over the years. Many people don't even like to talk, they would rather text or send an email.
"But so much is lost in translation with these methods. My belief is that young people truly want to be guided, even though they may act like they don't and rebel and fight against it at times. But when they don't get this guidance at all, or see that adults are reluctant to address certain things or worse avoid any conflict or difficult situations at all by just giving them whatever they want or turning a blind eye, teens lose even more respect for adults.
"So, I felt the need to find a way to provide some of this guidance in a format that's easy to access, understand, share and use. They are things I would readily communicate to any young woman I'd meet. They are things I wish had been shared with me when I was developing into a young woman. My goal is to help with the good, the bad, and some of the in between. And also help possibly take away some of the confusion, frustration and upsets of the beginning stages of becoming a woman."
Sonja Reynolds' new book is published and marketed by Author's Tranquility Press, the best marketing tool for new and established authors, serving as the authors' ultimate book publicity partner.
Media Contact
Company Name: Author's Tranquility Press
Contact Person: Patricia Adams, Marketing Supervisor
Email: Send Email
Phone: (866) 411-8655
Address:239 Richmond Dr
City: Hiram
State: Georgia, 30141
Country: United States
Website: www.authorstranquilitypress.com