Virtual studio plugins can make anyone into a music composer or producer. Sonic Sounds, the company dedicated to all things music, has just released its latest and best VST/AU plugin called Octane. Octane can be downloaded from Sonic Sounds brand new official website, apart from all other music, apps, and products.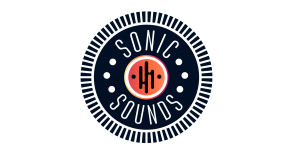 Octane is a great match for all music genres, from hip-hop, pop, R&B to EDM, Lofi, Trap, House, and more! The plugin offers over 240 factory presets, with very high-quality sounds, and preloaded effects including reverb, trance gate, stereo imager, arpeggiator, ping pong delay, and more!
With Octane, making a hit number in seconds for a great deal! All sounds are customized and created from scratch by experienced sound engineers. The preloaded instruments defy imagination and include choirs, synths, bells, and regular keys, strings, guitars, flutes and more! The plugin is compatible with Windows (32-Bit/64-Bit) and Mac (64-Bit only).
The refurbished website of Sonic Sounds is pleasing to the eyes and offers amazing music products and resources. The team is famous for its awesome beats and beat-makers, and loves to create music, apps, and software to help everyone make great music around the world!
"We have been making music for over 15 years. We are ready to hit the music industry as big as we can. Octane is our latest offering. We love music and want to show the world all we can do!" said Peter Torney of Sonic Sounds.
Sonic Sounds is for producers, by producers! The team also comprises music industry veterans, audio engineers, DJs, directors, photographers, designers, AV and IT technicians, and more! In 2020, Sonic Sounds officially became an LLC company, acquiring its trademark.
"We want the best for our users because we were the users and still are! We use our products ourselves constantly, just to keep making improvements and keep thinking of new ideas," says Peter.
Sonic Sounds makes beats that slap! With Octane and TIZE, music producers can add that little extra edge, some more thrill, and excitement that takes their creations to the next level. With these special sounds, filters, effects, and instruments, every home can turn into a music studio, and every studio can aspire to mainstream greatness!
For more information, please visit: https://sonicsounds.com/
Media Contact
Company Name: Sonic Sounds
Contact Person: Peter Torney
Email: Send Email
City: Bay Area
State: California
Country: United States
Website: sonicsounds.com