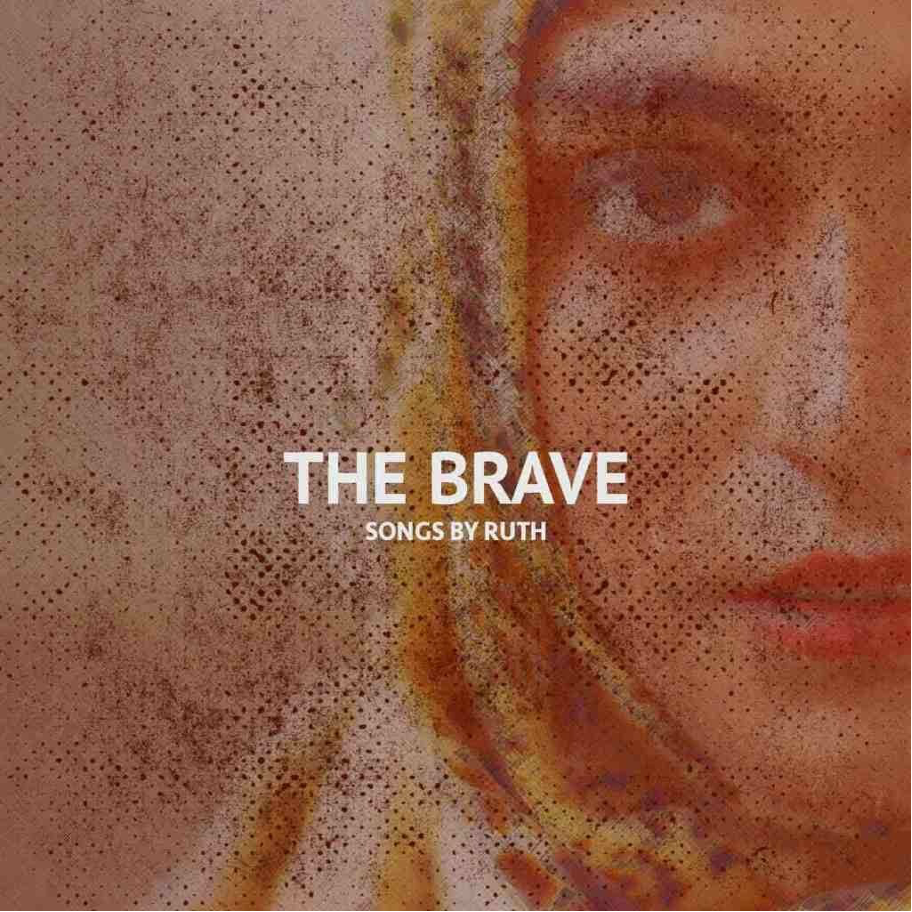 A little before 2015, Ruth started struggling to recall the names of every day things and found it difficult to verbally express herself. It took about two years after those issues started and numerous doctor visits and many test before she was diagnosed with brain tumors. During that period, she feared she would die and leave her family with more questions than answers, that lead her to lyric writing.
In general Ruth copes with difficult issues by expressing them in creative writings. Her poetry anthology "The Cry Of Our Children," speaks to some of her experiences as a minority woman living in the United States.
Her songs, "The Brave" and others however, were written to enable her to get pass the effects of hurts brought on by her experiences and life in the US.
Two days before Hurricane Harvey hit the gulf coast, she received an email from her neurologist informing her that she had two brain tumors. All of Houston was preparing for Hurricane Harvey as was she. As most of the Houston area homes became flooded so did her home. After the initial clean up to prepare her home for restoration, she headed to the Mayo Clinic in Rochester, Minnesota. It was there she learned that one of her tumors needed to be removed immediately because if it grew it could lead to blindness.
The second tumor was treated two months later with gamma radiation. A month after the gamma radiation procedure, she developed numbness and tingling in her head secondary to her radiation treatment. As a result, of the nerve damage her primary care physician referred her to a different neurologist but one in the same practice as the one who diagnosed her tumors. The doctor she was referred to refused to examine her in support of the neurologist that she had initially seen. Feeling frustrated, and hurt, she wrote the words to single "The Brave."
Ruth recalled that Malala Yousafzai was shot in the head and not only did she survive but she went on to win a Noble prize. So, she celebrated Malaya in her song, "The Brave."
"It's true that when it rains it pours
And when your heart feels it can't take much more, know you can survive any storm."
Most of Ruth's writings are embroiled by social events. At times, the events might or might not have pertained to her life but based on current events.
Another single, "Breathtakingly Beautiful" was based on a scene people who were protesting the murder of George Floyd. Seeing people from every race laying on the ground holding hands she thought, how Breathtakingly Beautiful.
Another single called "Go Girl Go" was inspired by a conversation with a grandchild. Go Girl Go encourages women to pursue their life's dreams. With everything going on in today's society, one needs a vehicle of motivation to inspire the next generation to take action. The message of the Go Girl Go song is that women can achieve without the beauty, and aesthetics that is currently promoted.
With lyrics such as "like beauty is all that matter, like beauty is all that flatters."
Listening to her inspiring material and you would discover an entry to a world of magic. The listener is transported through a journey which can only be described with words eluding to bliss, unique, deep, raw and emotionally uplifting.
Songs by Ruth is about life's ups and downs with an encouraging message tailored into the content. Her songs are honest and from the soul, combining art, story telling and song in perfect unison. Women can do great, great things regardless of what we see when they look in the mirror. It encourages women to set their standard and be the change they really want to see in the world. In other words, don't follow trends, but instead set the trends for others to follow.
Ruth said, "During the period I feared dying and leaving my family, to escape those thoughts I took a journey through lyric writings, my fears and concerns were then transformed into love, joy, strength and encouragement.
"My recent release single called, "I love you" is the highlight of my story.
"My desire is that I get to continue on this path of wellness and that others would be uplifted by these songs as much as I have been. I am not the singer on any of the songs in my discography. I am however, the lyric writer and creative mind behind all the songs. I want Songs by Ruth to be like a rebirth and healing for humanity moving forward for all people. I hope that my songs reflect that, and yes, it's true, I love you."
Ruth discography of song could be heard on most streaming platforms.
Spotify Songs by Ruth:
https://open.spotify.com/artist/2NB69hS1ktvnjBZeeoH2MT?si=XwqMZ2pSRnq73EH61tURvA
https://www.amazon.com/Cry-our-Children-Andrews-Garnes/dp/1728700981
https://music.apple.com/gb/artist/songs-by-ruth/1236364020
https://youtube.com/channel/UCuCXJp4OdT_OFqLncxDMrww
Media Contact
Company Name: Media Distribution
Contact Person: Tyler
Email: Send Email
Phone: +1 (386) 238-9422
Country: United States
Website: mediadistribution.co