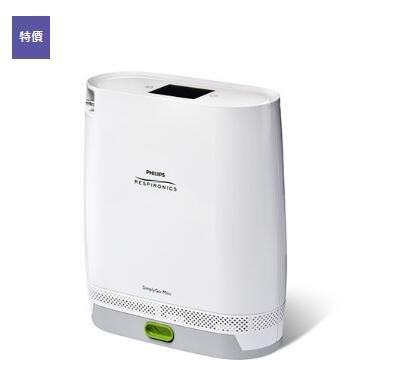 CPAP machines are devices traditionally used to individuals with obstructive sleep apnea conditions and overall involvement in breathing difficulties that are usually associated with dysfunction. The machines have been designed to keep our airways open all through by getting in moderate air pressure stream right down the airways to enhance maintained breathing process while asleep. The machines have three parts; these are the mask, tubing and a motor. In the market, you will find others even equipped with humidifiers. Their sizes will vary, but they typically take about sizes of small radios, and they are usually of the lightweight. They are not only used to treat sleep apnea conditions but also a respiratory failure in both children and adults.
Regarding these health conditions, our CPAP machines function by making the airways open all through for all patients that keep exhibiting shallow breathing when they are asleep. There is much laxity in the airways when the machine is not in use, thereby causing obstructions when asleep. When such instances happen, collapsed airways usually minimizes the levels of oxygen in the bloodstream leading to more severe conditions that include loud snoring and some cases this can lead to death. Continuous opening of the airways by the positive airway pressure of our machines gently opens the airways to enable a patient breath continuously and thereby maintaining regularly required oxygen levels in the body while asleep.
Before you can use our CPAP machines, a sleep study should be conducted by a professional to ascertain that there is a need to use the machine. Professional sleep doctors will start by testing the breathing levels of the patient, oxygen levels in the bloodstream, the airway flow, and whether the patient is snoring. All these sleep tests should be done first for the machine to be prescribed to a patient. After completing the diagnosis, patients will get our CPAP machine whether the condition is severe or moderate.
Our CPAP machines are also beneficial to infants whose lungs haven't yet developed fully. These conditions occur at times of premature births; at this time, the infants will require our CPAP machines to help with breathing. Our CPAP machines are viable options to consider, and they are typically less invasive as compared to the ventilators and other types of devices used for these purposes.
Out there in the market, you will come across a variety of masks at large. Some usually cover the entire face; some will cover either the mouth or just the nose and others the nose simultaneously. Our Machines also comes in different sizes, and they are highly adjustable. Our variety is usually provided to patients that have turned CPAP intolerant or those with issues to wear particular masks due to their sleep positions and patterns.
With our auto CPAP machines, you rest assured that you will have a sound sleep all through. They have been designed to titrate oxygen levels that are pumped into the patient's system based mainly on the patient's breathing patterns. Get the help of our CPAP machines, and you will enjoy a night of sleep all through.
Media Contact
Company Name: CPAP Pal
Contact Person: Media Relations
Email: Send Email
Phone: +85296193698
Country: HongKong
Website: https://cpappal.com