Queens, NY – Solar Mentor, a luminary in the solar industry, is thrilled to announce its strategic initiatives to meet the increasing demand for solar energy solutions through 2024. With this commitment, Solar Mentor is set to revolutionize energy consumption across the five boroughs of New York and New Jersey, emphasizing premier quality, performance, value, and unwavering customer satisfaction.
Harnessing the Sun for a Brighter Tomorrow
As the clamor for sustainable and cost-effective energy alternatives grows, Solar Mentor stands at the forefront, illuminating the path toward a greener and more energy-efficient future. The challenges faced by residents and businesses in accessing affordable and reliable energy solutions are met with Solar Mentor's innovative approach, blending technology and expertise to deliver tailor-made solar installations.
Solar Mentor, with its roots firmly planted in innovation, is not just meeting the current demands but is shaping the future of solar energy. Their high-performing solar panel systems are a testament to their commitment to quality and sustainability, providing significant savings on energy bills and contributing to a healthier environment.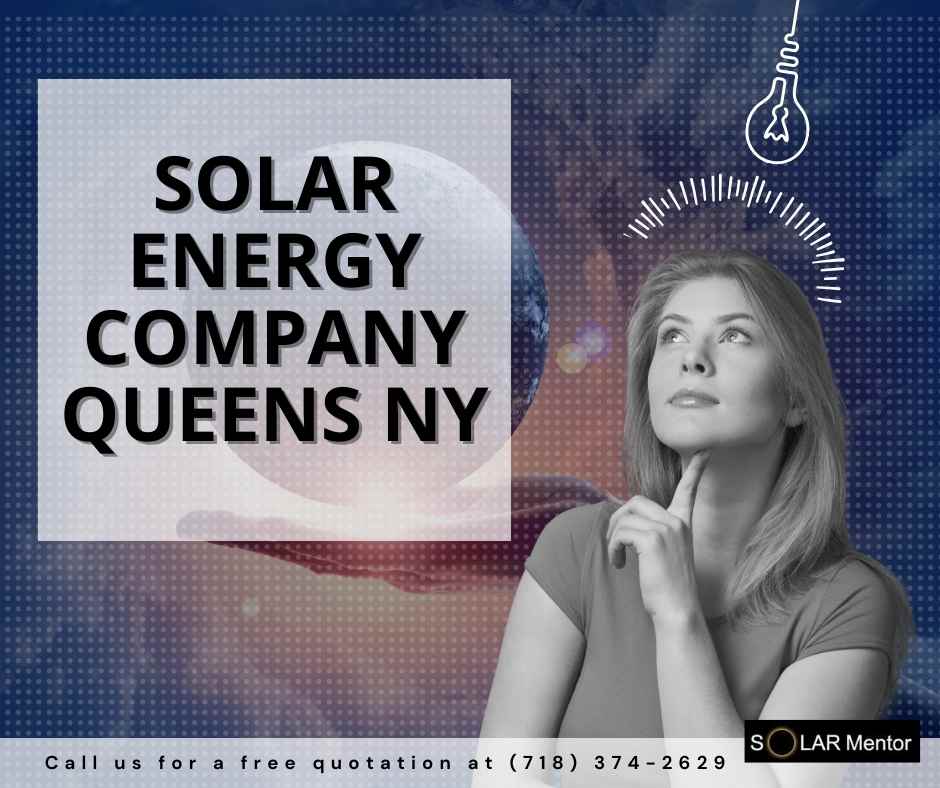 A Symphony of Technology and Sustainability
Key Features of Solar Mentor's Solutions:
• Customized Design: Every installation is meticulously planned, ensuring optimal energy production and savings.
• Quality and Durability: Utilizing top-notch materials and technology for long-lasting performance.
• Expert Installation: A seamless and hassle-free installation experience by certified professionals.
"The increasing demand for solar energy solutions is a clarion call for innovation and customer-centric approaches. At Solar Mentor, we are poised to answer this call, ensuring that every household and business can harness the sun's power efficiently and affordably," states a company spokesperson, emphasizing the transformative impact of their services.
Nestled at 137-01 70th Rd Unit 1, Queens, NY 11367, Solar Mentor combines a rich history of over 25 years with a relentless pursuit of excellence, offering unmatched consultation and solar installation services. Serving both commercial and residential practices, their approach is synonymous with consistency, value, and superior customer satisfaction.
Illuminating the Path to Energy Independence
The unique blend of quality, customization, and expert installation positions Solar Mentor as a beacon of hope for those seeking energy independence and sustainability. The company's unwavering commitment to customer satisfaction is reflected in every project, setting a new benchmark in the solar industry.
Empowering Communities, One Panel at a Time
With a keen eye on industry trends and a deep understanding of the unique energy needs of New York and New Jersey, Solar Mentor is more than just a solar installation company. They are architects of a sustainable future, empowering communities to break free from conventional energy constraints and embrace the boundless potential of solar power.
Join the Solar Revolution
Discover the transformative impact of Solar Mentor's innovative solutions. Whether you're a homeowner looking to cut down on energy bills or a business aiming for sustainability, Solar Mentor is your trusted partner in achieving your solar aspirations. To learn more, visit solarmentor.com or contact (718) 374-2629.
About Solar Mentor
Solar Mentor is a pioneering solar energy company dedicated to providing cutting-edge solar solutions that meet the evolving needs of residents and businesses in New York and New Jersey. With a team of industry experts and a commitment to innovation, excellence, and customer satisfaction, Solar Mentor has established itself as a trusted leader in the solar industry, pushing boundaries, and shaping the future of solar energy.
Media Contact
Company Name: Solar Mentor
Contact Person: Ran Ben
Email: Send Email
Phone: (718) 374-2629
City: Queens
State: New York
Country: United States
Website: https://www.solarmentor.com/