Instagram fashion influencer Jennifer Belle will rebrand her social media presence to include travel content, to reflect alternative lifestyles for millennials.
Jennifer Belle, an Instagram influencer with over 153k followers, announced today that her content will undergo a major change. The rebranding to include travel content reflects the way Jennifer Belle as an influencer has grown and expanded over the years.
Jennifer Belle started her Instagram account five years ago producing fashion content for free but quickly grew into a large account in which she now produces fashion content professionally for brands requiring large amounts of exposure to potential customers. As well as this, Jennifer Belle also provides motivational content for young women to encourage confidence and help them achieve their own goals. Jennifer Belle will now be changing her content to include travel content. This will include hotel reviews, restaurant reviews, products and advice related to travel.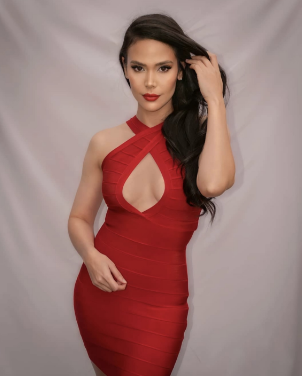 "I think that the inclusion of travel content on my page represents an alternative lifestyle that is gaining popularity, especially amongst millennials. Today we see more and more people in this generation opting for long-term travel rather than setting up their lives in one location", says Jennifer. "My Instagram account in particular will reflect that lifestyle, and will provide those who are interested in that lifestyle with recommendations for hotels, airlines, travel-related products and more".
She noted that still continuing on with fashion alongside new travel content shows her passion and dedication for fashion that helped her become a full-time social media influencer in the first place.
"Above all else, I just want to show people that it is possible to follow their travel dreams" Jennifer said. "It's true that there are plenty of people who are creating travel content now. But I want to get into the details of how I achieved my dream of long-term travel, so that anyone looking at my page who is interested in travel can access tips and advice that can help achieve their own goals".
Visit www.instagram.com/jenniferbelle.x to explore Jennifer's Instagram page and view her upcoming travel content, recommendations and advice.
About Jennifer Belle
Jennifer Belle has been creating fashion content since 2019. She has worked with brands such as Sik Silk, Chic Me and Maison G21 and appeared in publications such as Surreal Magazine and billboards in New York and Los Angeles.
Media Contact
Company Name: Jennifer Belle
Contact Person: Jennifer
Email: Send Email
Country: Australia
Website: www.instagram.com/jenniferbelle.x