Snowman Golf, a golf apparel e-commerce brand proficient in comfortable golf shirts, hats, and accessories is delighted to announce a collaboration with Donald Driver and the Wisconsin Athletic Hall of Fame.
The Wisconsin Athletic Hall of Fame was created to preserve the legacy and rich history of sports and athletic achievements in Wisconsin. The hall of fame honors distinguished members of Wisconsin's sports history. Donald Driver is the Green Bay Packers all-time leading receiver, Green Bay Packers Hall of Famer, New York Times bestselling author, "Dancing with the Stars", champion and award-winning humanitarian.
The limited polo is available now through the Snowman Golf website.
Speaking about the collaboration, the founder of Snowman Golf said: "We're beyond excited to release this collaboration. Working together with both Donald and the WI Athletic HOF has been a pleasure. Growing up in Milwaukee, there is a certain connection we all have with each other. We couldn't ask for a better representative to fit our company's theme."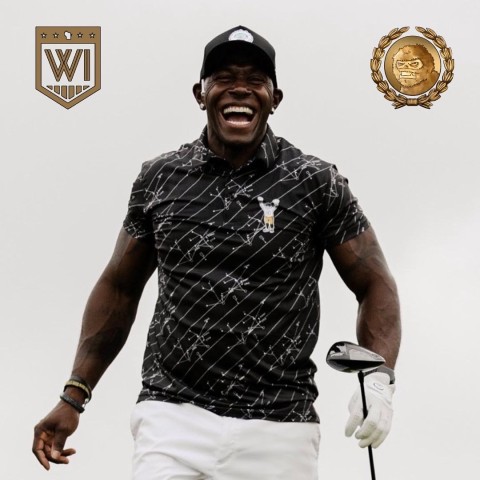 Snowman Golf was created to enable both players and fans to sort stylish shirts while playing. With premium products including anti-odor, anti-microbial, and sport fun shirts in fashionable designs, Snowman golf is becoming the go-to destination for eye-catching golf apparel.
With a tagline that reads "Enjoy the Game, Embrace Mediocrity", the Chicago-based Snowman Golf has been in business a little over a year but have already done a fair amount of custom polos for professional athletes, musicians, and also handle group outings and other parties or events. The brand is on a mission to keep the game fun, affordable, and accessible to everyone.
Media Contact
Company Name: Snowman Golf
Contact Person: Eric
Email: Send Email
Country: United States
Website: https://www.snowmangolfapparel.com/