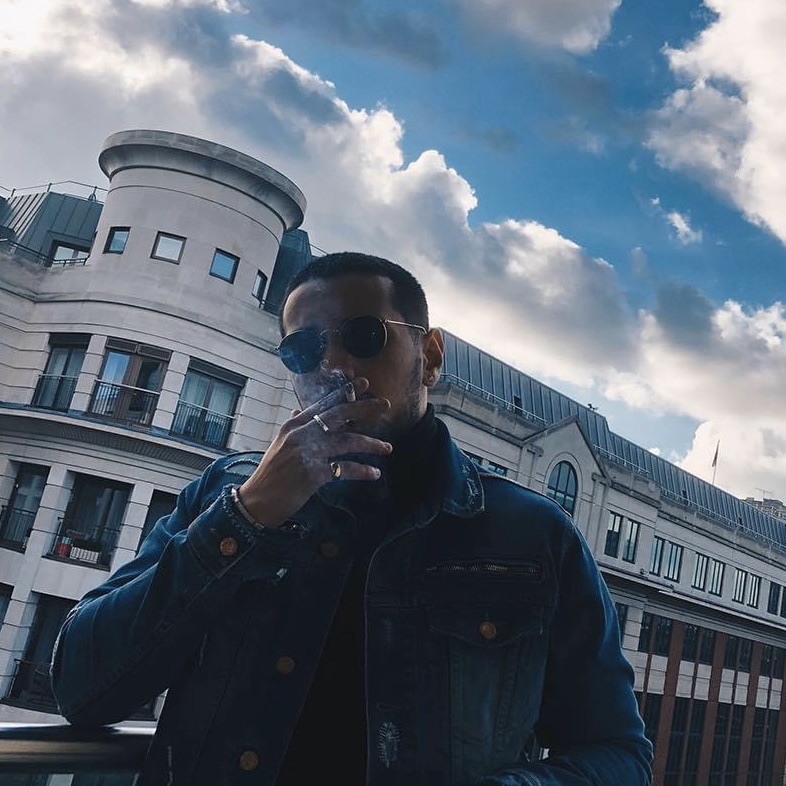 "Slapvibe: "This Year Has Been Great, A New EP for every music lover."
Aly Raza Beig, a musician popularly known by his undisputed stage name 'Slapvibe', is daily moving closer to his dreams of becoming an international Formula E driver and at the same time, an excellent music producer. This is happening at the heel of his latest EP recently released for public consumption. The new EP released by Slapvibe is titled, "This Year Has Been Great". Released on the 7th of May year 2020, the EP is gradually moving to the top of the chart as it continues to get more airplay from different radio stations. Currently, Slapvibe is age 20, yet he continues to be a trailblazer in music production.
The "This Year Has Been Great" EP can be checked out through https://ffm.to/tyhbg.
Apart from being played by radio stations, popular DJ and those who have ears for good music are currently making Slapvibe latest EP, "This Year Has Been Great," their choice of music. Slapvibe and his art are currently going from strength to strength as he continues to become a household name as each day pass. This is due to his level of lyrical prowess, punchline, and messages of love and hopes that Slapvibe continues to spread through his music, art, and act.
Even though he continues to aspire towards becoming a successful Benz EQ driver, Slapvibe continues to be an excellent music producer, sound designer and, at the same time, an indefatigable Disc Jockey. Even though Slapvibe parents are Indian, which makes him an Indian by birth, he grew up in United Arab Emirates, Dubai, to be precise, and he currently lives in London. Being a very intelligent individual and ambidextrous at the same time, Aly Raza Beig, who loves being called by his stage name (Slapvibe) continues to nurse his ambition and follow his dream of winning Formula E championship with Benz EQ in the future. Not only that, but Slapvibe continues to increase his chance of becoming a world-famous music producer as he continues to churn out great sound and music. His new EP has many great tracks that many music scholars, music enthusiasts, his fans and music analysts have tipped to go international in a short time.
"My passion for music and car race didn't start yesterday. It started a long time ago as I have always been inspired by the likes of Micheal Jackson, Prince, Jay Z, and host of other international great musicians. Also, when it comes to racing, Michael Schumacher, Lewis Hamilton and host of other great racers have always been a source of inspiration to me. I used to listen to the music of Micheal Jackson, Adele, Linken Park and get inspired and that is what birthed my recent EP," said Slapvibe while addressing a group of music journalists. "Singing, producing music and car racing for me is like the air that I breathe, I am not sure I can't live without any of them, and that is the reason why at age 20, I am tirelessly working towards becoming a racer with Benz EQ and at the same releasing great EP," he concluded.
The new EP can be downloaded on Spotify, Apple Music and all other major music platforms. Form lyrics, to sound arrangement, production, delivery, production, and mastering of all the tracks in the 'This Year Has Been Great' EP, there is always a touch of perfection, which makes one wants to listen to the next track on the list. Even though Slapvibe has released Tiddies, which was rocked by both old and young in the recent past, 'This Year Has Been Great' is an EP to beat.
Media Contact
Company Name: Slapvibe
Contact Person: Media Relations
Email: Send Email
Country: United Kingdom
Website: www.slapvibe.co