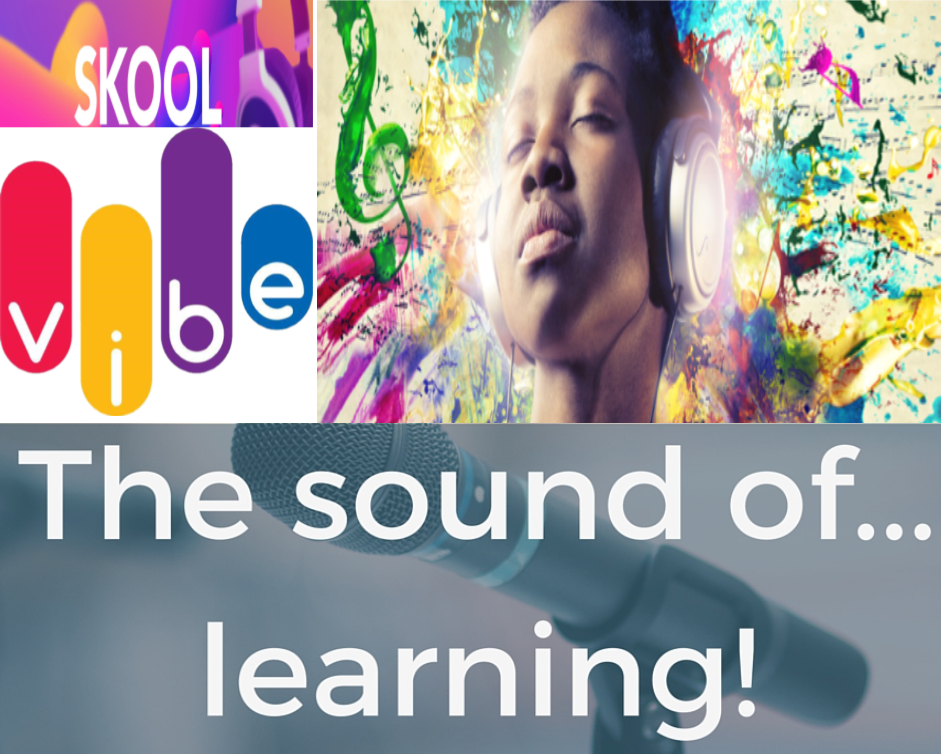 Students And Educators Can Now Rethink Education Through Music With SkoolVibe
With SkoolVibe, students and educators are rethinking education through music. Create by Plugin Corporation Technologies (PCT) based in Richmond Virginia and a Richmond Public School teachers who wanted to inspire students to learn through music.
SkoolVibe is a full service music streaming platform built with the 21st-century learner in mind. The difference between SkoolVibe and other music streaming platform is, it was designed to entertain and inform at the same time. SkoolVibe takes educational content, that aligns with state standards, life skills, and records trending instrumentals with the local and national artists to promote #Neverstoplearning.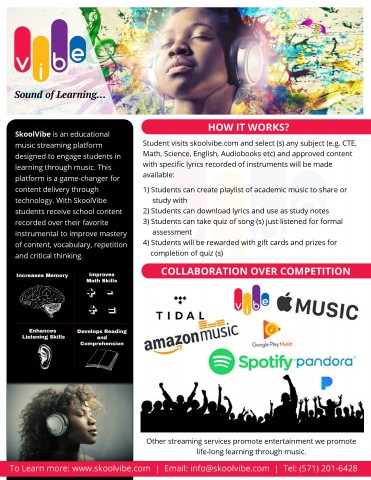 SkoolVibe wants to reduce the academic regress (aka summer slide) that is forecasted to slide even further due to COVID-19 and to create a platform that taps into the creative learning ability of every student.
About Skoolvibe
Full service music streaming service, created to bridge the academic gap for students and educators through music. SkoolVibe's platform provides a creative path to learning beyond the four walls. To learn more about the other educational products and services offered by Plugin Technologies visit www.plugincorp.live
SkoolVibe aims to make learning entertaining. Master core concepts and terminology while listening to the on-trend beats that will have everyone talking and bobbing in the hallways, classrooms, and everywhere else that music is heard!
To learn more visit: https://skoolvibe.com/
Media Contact
Company Name: Plugin Technologies Corporation (PTC)
Contact Person: Mr. Bismark Agbemble
Email: Send Email
Phone: 571-201-6428
City: Richmond
State: Virginia
Country: United States
Website: https://skoolvibe.com/