Skeleton Is A Stationery Brand And an Innovative Company meant to Develop Office Appliances And Consumer Goods Including Paper Clip, Stapler and Paper Punch.
In a rapidly transforming digital age, online business customers need instant approach to online markets. To cater the demands of online business customers, www.skeletons-en-alibaba.com has prepared the ground. The company,with grand experience of 21 years and located in Changping town, Dongguan City, puts on display various products produced by Huizhou Height Metal & Springs Solution Limited. Established in 2007, the company boasts a total of more than 500 hundred employees and plant area of 20,000 square meters.
Skeleton Clip is a high quality, trusted and effective stationery brand working under Ocean Metal Manufacture Limited. The company bears high standards and innovative approaches for its quality products that mainly include office appliances and consumer goods. As of today, the company has expertise in developing, producing and selling high end stationery products. The current products include new type skeleton clip, paper clip, stapler and punch.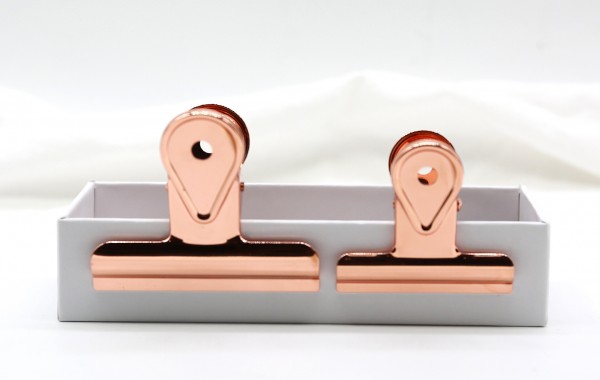 The presence of over 500 hundred skilled employees testifies the importance and care the company attaches with the stationery products. The company is well equipped with a wide range of modern and sophisticated production and inspection machines aided by experienced R&D and technical staff. Besides, the company had already set up a complete quality control system.
The company's trade capabilities cover a wide area in global market ranging from domestic market to North America, South America, Central America, Northern Europe, Southern Europe and south East Asia. Owing to its vast global market and globally maintained high standards, the company has achieved the trusted and prestigious feathers of certificates like ISO 9001: 2008 and QC 080000 IECQ HSPM certificates in its cap. These encouraging signs enable the company to aim high; "All base on employees, customers are the first, quality is the critical".
The website www.skeletons-en-alibaba.com is easily navigable and constantly updated for providing up to date information to customers. All the available statistics on the site are duly verified, therefore, no miscalculation or complaint has ever been received. Buyer's interaction is excellent with response rate of 100% and response time of 24 hours. The ultimate goal is to satisfy customer's needs as they heavily rely on the company's impressive products and leave a positive feedback.
Media Contact
Company Name: Skeleton Clip
Contact Person: Mr. Li
Email: Send Email
Phone: +86 13686749802
Country: HongKong
Website: https://skeletons.en.alibaba.com/