Ensuring your web presence is visible, valuable to your audience and reaching your intended targets is paramount to any online operation. "It is important for your business to look after its online environment", says digital expert Simon Tang at eASEAN.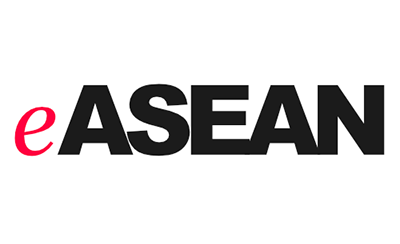 Honing in on the best type of hosting environment to suit your business goals, and ensuring that you are generating the right kind of traffic, while also giving the right kind of reception when the traffic arrives at your website will help you grow exponentially. Proper hosting for your website online is paramount to this, and when your business is growing it is high time to look for a good VPS hosting service that fits your sites scaling requirements.
eASEAN VPS update also looks at the current state of VPS in Singapore and the best place to get top quality hosting recommendations to suit your business needs.
VPS is the hosting of choice for eASEAN's own online presences, and it isn't hard to understand why. "As your business grows you need a stable, secure environment that allows you to grow with ease. You're allotted your own set of resources, meaning your performance is not being leached off by other people on the server, it's a great way to manage the growth elements of your business, and know that guaranteed, you will be able to handle any traffic surges," he explains.
A good quality Virtual Private Server gives businesses more opportunities to build a larger customer base, so it is highly important to choose the right one. "Make sure you understand all the options that are available to you in your Singapore VPS Hosting, especially in performance, reliability and security. You'll also want to focus on finding great customer service and pricing if you are completely new to the VPS market – this will help you adapt so much easier."
The eASEAN research team reaches into the Cheap VPS Singapore market, including both national and international players to give your business a better option in choosing the correct hosting company to boost your business. "Check out our 5 point criteria for each VPS service on our website and you'll see that it's actually easy to see which one will suit your growing business. We are looking forward to helping you transition to a much better hosting provider and building the long term success of your online presence, at the same time as giving you a solid overview of the things that are important for you."
Simon at eASEAN also points out that understanding the location of your hosting server goes a long way to increasing the user experience of your website due to faster loading times. "Information/data accessed from servers located in Singapore has a shorter distance to travel, than from hosting servers located overseas," Simon explains. "If your website takes too long to load due to data transfer issues, it is a major issue for ranking in the likes of Google and the search engines. That is why Google is placing so much attention on Core Web Vitals," he continues. A smooth and fast website, with quick loading and beautiful performance should be your end goal.
What are the eASEAN's team's best tips for finding a great VPS web hosting company in Singapore? Choose a company that has data servers in your target audience's country. If that is in Singapore, then choose it right there.
Next, the hosting expert points out that it is worth paying attention to the amount of control that you are allowed on your hosting server, as the benefits of virtual private servers can have both positive and negative effects. "If you are not tech savvy and get yourself an unmanaged VPS hosting package, you could cause issues for your business, delete data, or install incorrectly. That is why we recommend going for a managed VPS hosting for those that are new to VPS, and also with budget permitting of course."
In addition, Simon talks about the current state of the hosting market. With over 330,000 web hosting companies globally, how do you know which is the correct one to suit your business needs? They note, while there are so many, not all are created equally, and a few stand out head and shoulders above the rest, having been tested against the most rigorous of testing procedures.
"You can't ignore that more and more people are coming online, meaning there is a growing need for a better and more complete web presence that provides users with a better experience. So, if you are ready to upscale your business, VPS hosting is still the best form of hosting for a business," Simon emphasizes. "If you have created a beautiful online experience, with amazing content, you need to ensure that you have a hosting environment to match."
The important thing to remember now, they add, is that your website or online presence is an extension of your business, and how the public perceive you, if you give them one instance to distrust you, due to poor performance or user experience, that can have a detrimental effect on your bottom line.
To round out the news update, eASEAN encourages businesses in Singapore to look out for the new online business in Singapore training they are putting together. With the growing necessity of online businesses to excel in marketing online, it is important that CEO's and employees keep up to date with the newest tested strategies for driving customers to their online web presences. "That will be the subject of the training from eASEAN: The critical online marketing strategies your business needs to excel in Singapore and internationally."
Description:
Simon Tang at eCommerceASEAN.com, tackles the VPS market in Singapore and aspects that currently play huge roles in effectively choosing the correct virtual private servers for your growing business: performance and reliability of winning hosts, security, and customer service and pricing, paying close attention to the scaling elements of your business. The digital expert also explores the importance of core web vitals in your business moving forward online.
About Us:
eASEAN is a digital news, reviews and educational resource focusing on the growing emergence of digital in the Southeast Asian region. Providing new and existing businesses with a steady roadmap for being successful online in the ASEAN region.
Media Contact
Company Name: EASEAN
Contact Person: Kevin Carrell
Email: Send Email
Phone: 0065 6367 8782
Country: Singapore
Website: https://www.ecommerceasean.com