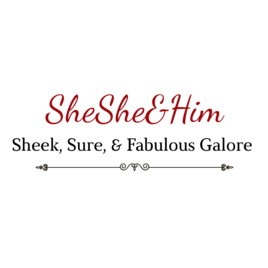 The lifestyle brand SheShe&Him has introduced lucrative offers and incentives through its Rewards & VIP Globalship Programs.
The eCommerce platform SheShe&Him needs no introduction. When it comes to high quality products for men and women, the lifestyle brand has established quite a name for itself in the online market, with a wide array of customers seeking the brand's offers and products. The highly sought after brand is now here with its latest offer that is going to take the online market by storm.
SheShe&Him has begun offering its products free of cost, where customers only have to pay for shipping. However, there is one catch! The products are only available to those who are part of the company's exclusive Rewards & VIP Globalship Program.

Video Link: http://b.link/chfcf
According to the company spokesperson, this offer is yet another way for the brand to give back to its loyal customers. "We are really excited to bring forth this opportunity for our customers," said the spokesperson. "By signing up for our Rewards & VIP Globalship Program, we want our customers to feel exclusive and get the incentives they truly deserve!"
Ever since hitting the market and unsettling the ecommerce industry, SheShe&Him has set the industry ablaze with its top notch products and accessories, ranging from all sorts of items such as fitness gear, fashionable apparel, beauty products, and much more. According to the team at SheShe&Him, the company's mission was to build and grow its global family. And continued efforts such as this recent news have all been to make this mission a reality and bridge the gaps between them and their loyal customers.
Needless to say, SheShe&Him is the top source for the latest and trendiest products, which not only connect people with a common allure of style, beauty, health, and grace; but also give the fans a taste of the fabulous things in life.
For more information about signing up for the company's exciting programs, visit their official website at sheshehim.com.
Media Contact
Company Name: SheShe&Him
Contact Person: Media Relations
Email: Send Email
Country: United States
Website: sheshehim.com