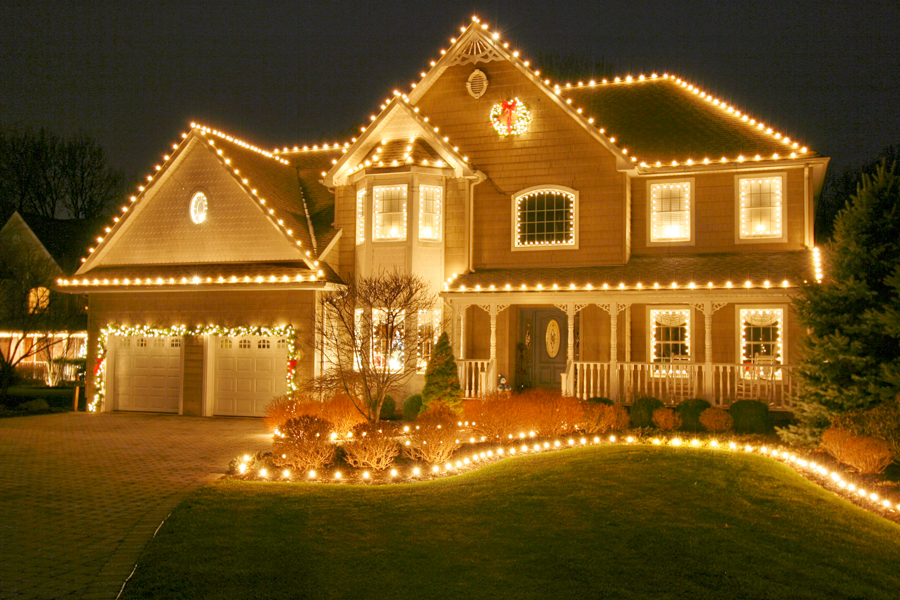 TPG Lighting LLC is not just a lighting contractor but the illuminating force behind some of the most spectacular events and everyday lighting needs.
When lighting up your world, whether for a special occasion or to brighten your everyday life, you need a lighting contractor that stands out. Look no further than TPG Lighting LLC, based in Sanford, FL. With a reputation for excellence that shines brighter than a thousand bulbs, TPG Lighting LLC has become the go-to choice for all your lighting needs.
In this article, we'll explore the exceptional services this premier lighting contractor provides, shedding light on their expertise, dedication, and commitment to making every event, including the grandest Christmas lights celebration in Florida, truly memorable.
Lighting Contractor Services: Illuminating Your Every Need
TPG Lighting LLC is not just a lighting contractor but the illuminating force behind some of the most spectacular events and everyday lighting needs. Their comprehensive range of services covers residential, commercial, and special event lighting, making them a one-stop shop for all your lighting requirements.
Residential Lighting:
Regarding your home, TPG Lighting LLC knows how to create the perfect ambiance. Their team of experts can design and install energy-efficient, aesthetically pleasing lighting solutions that transform your living spaces. Whether it's accent lighting, landscape lighting, or custom installations, they have the expertise to bring your vision to life.
Commercial Lighting:
Businesses in the Sanford area have come to rely on TPG Lighting LLC for their commercial lighting needs. From interior lighting that enhances productivity to outdoor lighting that boosts curb appeal and security, TPG Lighting LLC delivers solutions that businesses can trust. Their commitment to energy efficiency also helps companies reduce their operational costs.
Special Event Lighting:
TPG Lighting LLC is renowned for turning ordinary events into extraordinary experiences. Their expertise in event lighting is particularly evident during the Christmas lights celebration in Florida. Year after year, they've been the driving force behind creating enchanting displays that captivate hearts and minds, spreading the joy and spirit of the season.
Bringing Magic to Christmas Lights Celebration, FL
Florida's Christmas lights celebration is renowned for its extravagance, and TPG Lighting LLC plays a pivotal role in making it unforgettable. Their work goes beyond stringing lights; it creates magical moments that families and communities cherish.
As the holiday season approaches, TPG Lighting LLC transforms streets, parks, and public spaces into winter wonderlands each year. With meticulous planning and execution, they ensure every corner is adorned with twinkling lights, creating a spectacle that leaves everyone in awe.
One of the standout features of TPG Lighting LLC's Christmas lights celebration installations is their commitment to energy efficiency. Using state-of-the-art LED technology, they create breathtaking displays and reduce energy consumption and environmental impact. This dedication to sustainability aligns perfectly with the spirit of the season.
But, TPG Lighting LLC's involvement continues beyond installation. They offer comprehensive maintenance and support throughout the holiday season, ensuring that every bulb continues to shine brightly. This commitment to excellence has made them the preferred choice for municipalities, businesses, and communities across Florida.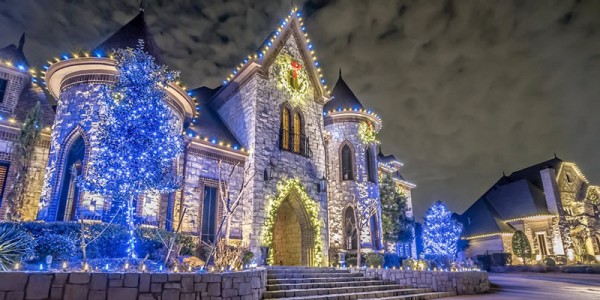 With so many lighting contractors, you might wonder what sets TPG Lighting LLC apart. The answer lies in their unwavering commitment to excellence, passion for lighting, and dedication to customer satisfaction.
TPG Lighting LLC's team comprises experienced professionals knowledgeable in the latest lighting technologies and trends. They bring creativity and innovation to each project they undertake.
The materials and products used by TPG Lighting LLC are of the highest quality, ensuring durability and long-lasting performance. They take pride in delivering lighting solutions that stand the test of time.
TPG Lighting LLC prioritizes customer satisfaction by customizing services to meet their needs and preferences.
Their commitment to sustainable practices benefits the environment and reduces operational costs.
Choose TPG Lighting LLC for reliable, on-time, on-budget project delivery.
TPG Lighting LLC is an active member of the communities they serve. Their community involvement is reflected in events like Christmas lights celebration, where they give back and spread joy.
If you need lighting contractor services that exceed your expectations, TPG Lighting LLC is the name to trust. Their expertise, dedication, and unmatched services have made them the premier lighting contractor in Sanford, FL, and beyond.
Whether you are planning a special event, looking to enhance your home or business lighting, or gearing up for the next Christmas lights celebration in Florida, TPG Lighting LLC is ready to bring your vision to life. Contact them today and experience the brilliance of their services firsthand.
Media Contact
Company Name: TPG Lighting LLC
Contact Person: Support
Email: Send Email
Phone: 407-917-7748
Address:4150 Incubator Ct
City: Sanford
State: FL
Country: United States
Website: http://www.orlandochristmaslights.net/