As One Of Shandong Province's Largest Dog Snack Manufacturers And Pet Food Wholesale Suppliers, Dingdang Pet Food Has Been Committed To Providing The Highest-Quality Food Choices For Pets Since Dingdang Pet Food Establishment In 2014. Dingdang Pet Food's Product Line Includes Various Categories Such As Dog Snacks, Cat Snacks, Cat Biscuits, Cat Freeze-Dried Treats, Canned Dog Food, And Dog Teeth-Chewing Products. Recently, Dingdang Pet Food has Undertaken The Research And Production Of Freeze-Dried Cat And Dog Treats, Made From Pure All-Natural Meat. These Treats Are Not Only Delicious But Also Help Pets Stay Hydrated, Contributing To The Health And Happiness Of Dingdang Pet Food's Furry Friends.
Pure All-Natural Meat, Healthy Nutrition
Pet Health Is Dingdang Pet Food's Eternal Pursuit. In The Development Of Dog And Cat Snacks, Dingdang Pet Food Consistently Use Pure All-Natural Meat As The Primary Ingredient, Avoiding The Addition Of Any Harmful Substances. This Same Philosophy Applies To Dingdang Pet Food's Freeze-Dried Cat And Dog Treats. Through Special Freeze-Drying Techniques, Dingdang Pet Food Preserves The Natural Nutritional Components Of The Meat, Ensuring That Pets Receive Comprehensive Nutritional Nourishment While Savoring Their Delicious Treats.
Hydration Support, Ensuring Pet Health
During The Hot Summer Months, Pets Are Susceptible To Dehydration Due To Excessive Water Loss. Dingdang Pet Food Freeze-Dried Cat And Dog Treats Have Unique Advantages In Addressing This Issue. Through The Freeze-Drying Process, Moisture In The Product Is Evaporated, But The Nutritional Components Remain Intact. When Pets Consume These Treats, The Act Of Chewing Releases a Certain Amount Of Moisture, Helping Them Stay Hydrated And Effectively Preventing Dehydration Issues.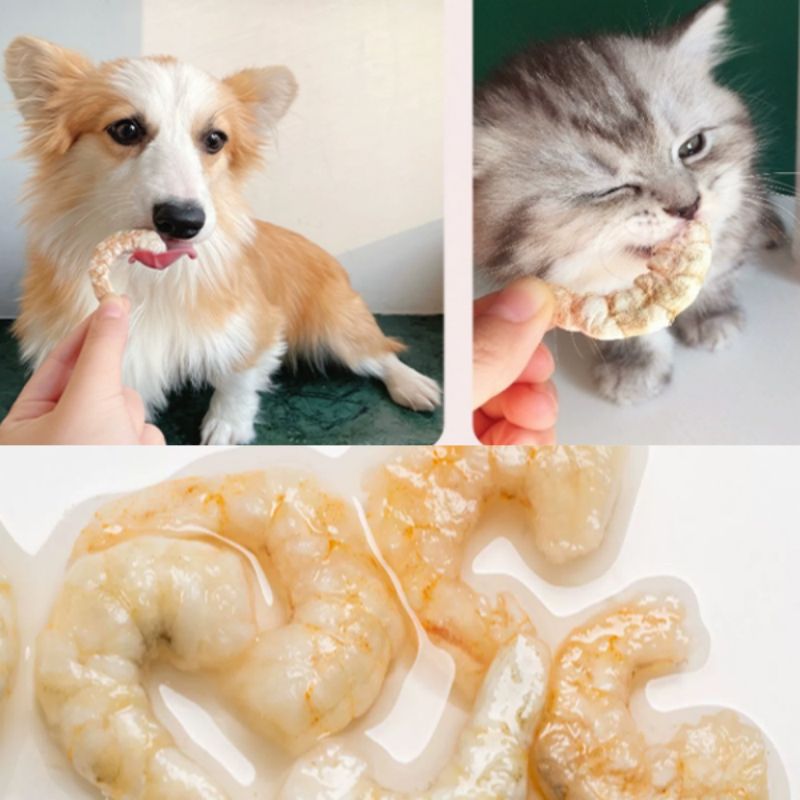 Diverse Flavors, Satisfying Discerning Palates
Dingdang Pet Food Freeze-Dried Treat Series Offers a Wide Range Of Flavors To Satisfy The Discerning Palates Of Different Pets. For Cats, Dingdang Pet Food Offers Various Choices Such As Chicken And Fish. Similarly, For Dogs, Dingdang Pet Food Provide a Variety Of Products Including Beef And Duck. Whether It's Adult Pets Or Puppies, They Can Find Their Favorite Flavors Among Dingdang Pet Food's Products.
Quality Assurance, Professional Manufacturing
As The Largest Dog Snack Manufacturer In Shandong Province, Dingdang Pet Food Has Always Adhered To The Principle Of Quality First. Dingdang Pet Food Possess Advanced Production Equipment And a Skilled Technical Team, And Every Step Of Production Process Is Closely Monitored To Ensure The Stability And Reliability Of Each Bag Of Freeze-Dried Treats. Dingdang Pet Food's Products Undergo Multiple Rigorous Tests And Trials To Ensure Compliance With International Quality Standards, Providing Customers With a Reassuring Buying Experience.
Future Prospects, Continuous Innovation
Looking Ahead, Dingdang Pet Food Will Continue To Uphold The Spirit Of Exploration And Innovation, Continuously Introducing More High-Quality Pet Food Products. Dingdang Pet Food Will Remain Attuned To The Needs Of Pet Families, Relentlessly Researching And Developing New Products, And Contributing More To The Health And Happiness Of Pets.
Media Contact
Company Name: Shandong Dingdang Pet Food Co., Ltd.
Email: Send Email
Country: China
Website: https://www.dingdangpets.com/