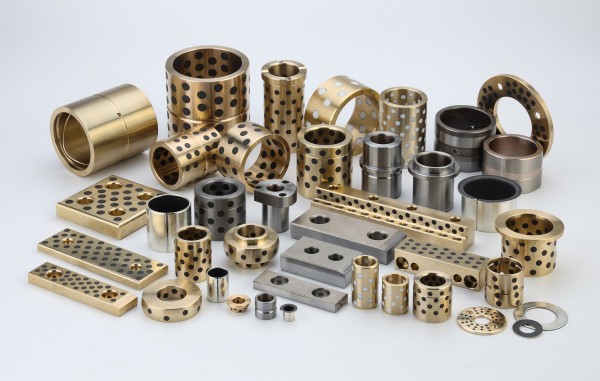 The demand for bearings used in mechanical equipment has been increasing worldwide, and the bearing market is expected to grow rapidly. SGO is Korea's No. 1 manufacturer of oilless bearings, owing to its leading technology.
Established in 2000, SGO has been specializing in design, development, and production of oilless bearings for use in plastic injection molding machines and molds, hydraulic cylinders and joints of excavators, and steel manufacturing facilities.
Currently, SGO is exporting its products to 30 countries, including Japan, Germany and the United States, which are called technologically advanced countries. With patents granted in a number of countries, SGO is increasing its market shares not only in Korea but also in overseas markets.
As the opportunity for meeting the buyers face-to-face has declined due to the cancellation and postponement of the exhibitions due to the worldwide COVID-19 pandemic, SGO promotes its products by participating in the online exhibitions, aiming to increase the sales, discover new buyers, and expand its shares in overseas markets.
Some of the exhibitions confirmed for participation this year are as follows.
– Exhibition Name: EuroBlech Digital Innovation Summit (https://www.euroblech.com/2020/english/event/digitalsummit/)
– Period: Oct 27-30, 2020
2. Turkey
– Exhibition Name: Plasteurasia 2020 (http://plasteurasia.com/en/)
– Period: December 2-5, 2020
In addition, the company opened an online shopping mall in the second half of 2020 so that anyone can purchase bearings and various related mold parts.
"With the world economy suffering from COVID-19, SGO was no exception," said Tae-soo Choi, the CEO of SGO. "Through these exhibitions, SGO will have online meetings with buyers, and promote our oilless bearings aggressively. SGO will strive to overperform the first half in the second half, and also become the No. 1 oilless bearing manufacturer in the world."
Media Contact
Company Name: SGO CO., LTD.
Contact Person: Da-On Lee
Email: Send Email
Phone: +82 32 813 3401
Country: South Korea
Website: http://en.oilless.net