Renowned wealth creator, Ashley Loveless Cunningham, continues to set the standard as a financial literacy coach as she teaches students in high school and colleges the art of financial independence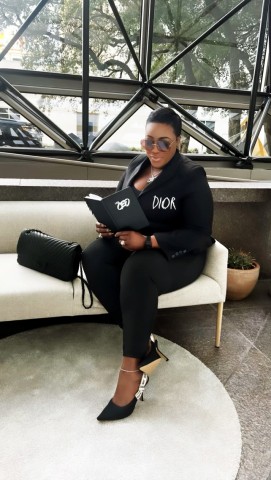 Ashley Loveless Cunningham, otherwise known as CEO Ash Da Life Changer, is looking to impact more lives across age groups as the entrepreneur, mom, and business mentor shifts her focus to teaching financial literacy to teenagers. The move is not particularly surprising, as Ashely has shown her passion for sharing knowledge with as many people as possible, authoring several books, including her bestseller, "Beating the Beast at its Game."
"For decades to come, teenagers will need to handle their finances, yet many do not have the necessary skills. Early financial literacy instruction can help your children avoid these typical errors and may also lead to better money management and a higher net worth in the future. Fortunately, your teen can start off on the right foot with just a few fundamentals of money management that they will need over the coming months and years." – Ashley Loveless Cunningham.
Ashley has several businesses across industries under her belt, excelling in each of them, with more than 15 years of operating a credit repair business, hitting her first million dollars in revenue during the pandemic. Ashley has also been able to build 2 million dollars in business credit over a 10 month span utilizing the knowledge she obtained and now teaches to her mentees. Her decision to teach financial literacy to teens is particularly laudable, considering the impact it will have on future generations.
In addition to being financial literacy advocate and teacher, Ashley is also the owner of several thriving businesses, including New Credit Inc., a credit repair company, Luvless Fragrances, a perfume line, A&A Transportation Services, Savage Mode CEOs, Dispute Commander, and Luvless Tea.
Ashely released "Beating the Beast at its Game," her first tell-all and credit instructional guide, detailing how to overcome obstacles and repair one's credit, using herself as a case study. She also narrates how she started the process of building her business credit which led her to help other individuals do the same, giving readers a blueprint on how to use her strategies to be successful on their credit journey.
Over the years, Ashley Loveless Cunningham has been recognized for her works, featuring on major outlets such as Fox10, NBC, Forbes, Vovage & Shout Out ATL, and Glambitious.
To learn more about Ashley Loveless Cunningham and her works, connect with her on Facebook, TikTok, and Instagram.
Media Contact
Company Name: Savage Mode Ceos LLC/ New Credit Inc LLC
Contact Person: Ashley L Cunningham
Email: Send Email
Phone: +1 251-459-0621
Country: United States
Website: http://newcreditinc.org/