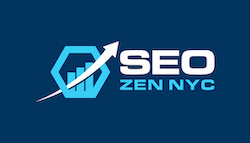 October 27, 2020 – The team at SEO Zen NYC has announced a string of services to help local businesses in New York improve their online search rankings, brand visibility, and increase customer influx. The agency is known to offer a complete digital suite of services that encompass well-curated strategies to generate quality organic traffic for the benefit of brands under its care.
Seo Zen NYC is a one stop SEO and digital marketing agency with an aim to help local and small businesses dominate search engine results and grow locally. Their whose mission statement outlined on the website reads:
"Seo Zen NYC is a boutique service for digital marketing, serving medium size businesses in New York City with proven results. we believe in putting 200% for each client thus we a limiting our clients list to those who are really serious about organic traffic and willing to go the extra mile with us."
Organic search engine optimization is the backbone of any SEO strategy. Proper digital marketing techniques are also useful in establishing a strong online presence. For small and medium-sized companies to survive and surge ahead in an internet-driven market, SEO has become crucial. With many positive reviews from happy customers SEO Zen NYC has forged a reputation for helping companies setup successful digital marketing campaigns. The agency helps businesses to identify potential customers, generate quality traffic, improve content, and increase consumer engagement to attain a higher return on investment.
Seo Zen NYC distinguishes itself from the crowd of other agencies by offering a result-oriented service. The company is well known as a top-rated local digital marketing agency focusing on organic SEO techniques and brand awareness through powerful and unique content. Today, the internet is leaning towards heavy and blatant promotion. Brands without any means of receiving fresh sustained traffic will suffer. SEO Zen's blogger outreach program can take a brand beyond the limits of an audience.
About SEO Zen NYC
Seo Zen NYC offers time tested digital marketing services like content creation, organic SEO, local link building, Google optimization, PPW Ad campaigns, YouTube marketing, content creation, and blogging. Added to its unique result-driven SEO elixir, is the company's secret recipe for utilizing aged domains with relevant content. The high Domain authority usage is an additional tool to outsmart any competition.
For more information: https://www.seozennyc.com/about-us/
Media Contact
Company Name: Seo Zen NYC
Contact Person: Binyamin Shemesh
Email: Send Email
Address:60 E 42nd St
City: New York
State: NY 10165
Country: United States
Website: https://www.seozennyc.com/