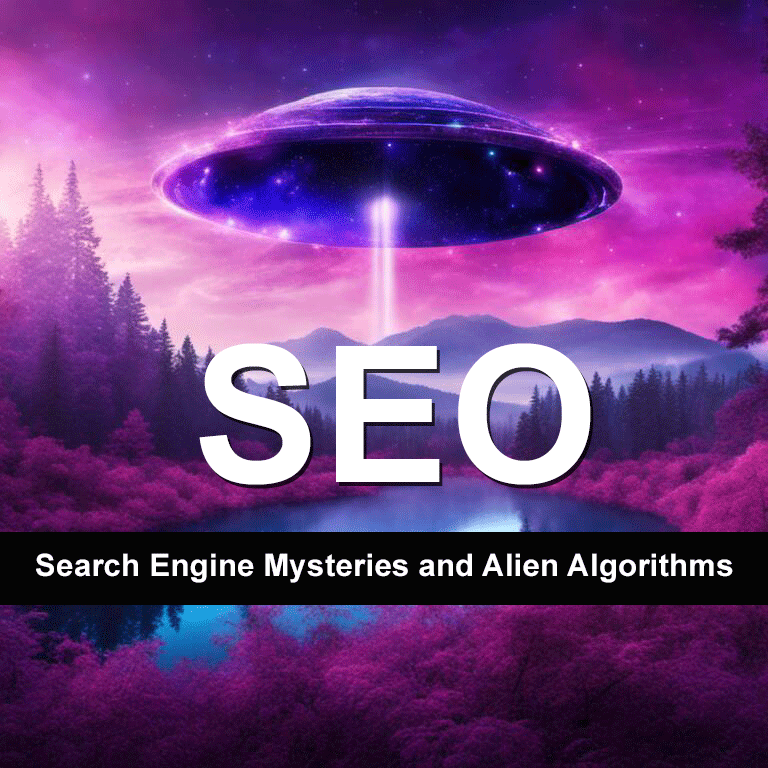 An SEO agency is only as good as the data it utilizes. If you're making decisions based on flawed or irrelevant metrics, you're not just veering off course – you're driving blindfolded. Dan O'Donnell
"SEO and UFOs," a new podcast hosted by Dan O'Donnell, President of Crevand SEO, explores the parallels between UFO sightings and unverified SEO techniques. The series advocates for evidence-based approaches in both fields. Future episodes will debunk common SEO myths and challenge the metrics used by many agencies. O'Donnell emphasizes the importance of accurate data in decision-making.
The digital universe is abuzz with the launch of the groundbreaking podcast, "SEO and UFOs." This revolutionary series, hosted by the esteemed Dan O'Donnell, President of Crevand SEO, bridges the cosmic gap between the mysteries of unidentified flying objects and the often nebulous world of Search Engine Optimization.
The inaugural episode, aptly titled "Seeing is Not Always Believing," invites listeners to embark on a quest for truth, data, and the raw realities of both the extraterrestrial and digital domains. As UFO sightings often rest on personal beliefs without concrete evidence, so do many of the practices embraced by SEO agencies worldwide. The podcast aims to debunk myths, challenge widespread assumptions, and advocate for an evidence-based approach in both arenas.
Dan O'Donnell, a revered public speaker, and SEO expert, is at the forefront of the series, bringing his wealth of knowledge, analytical acumen, and unparalleled passion. O'Donnell's leadership in Crevand SEO, a pioneering digital marketing firm, has placed him among the elite echelons of SEO maestros worldwide.
"'SEO and UFOs' is more than just a podcast; it's a movement. It's about urging individuals to seek the truth, challenge the status quo, and adopt a data-first mentality," says O'Donnell. "In our first episode, we delve deep into the human psyche, exploring our innate inclination to believe in the unproven, whether it's an unidentified craft in the sky or a trendy yet untested SEO technique."
Audiences can anticipate a balanced blend of intrigue, science, humor, and actionable insights in every episode. As UFO enthusiasts seek the truth behind unidentified phenomena, digital marketers are beckoned to ensure their strategies are not based on mere folklore but on robust, data-backed research.
In upcoming episodes, "SEO and UFOs" delves deeper into the misconceptions that often misguide businesses in the digital landscape. A highly anticipated episode will address the common mistake of business owners modeling their on-page edits after the #1 ranking website. While the allure of replicating the success of the top spot can be tempting, it doesn't always translate to the same results for different websites. The episode will explore the intricate nuances of SEO and why what works for one website may not necessarily be a blueprint for another. The unique factors like backlink profiles, user experience, content quality, and domain age play pivotal roles, and simply mirroring on-page elements can be a futile effort.
Another riveting episode will shed light on the metrics many SEO agencies swear by, challenging their relevance and accuracy. It's an alarming reality that numerous agencies base monumental campaign decisions on metrics that might be outdated or irrelevant to a particular business's goals. The episode promises to dissect these metrics, urging agencies to recalibrate their data sources and decision-making paradigms. Dan O'Donnell, the podcast's charismatic host, puts it succinctly: "An SEO agency is only as good as the data it utilizes. If you're making decisions based on flawed or irrelevant metrics, you're not just veering off course – you're driving blindfolded." This statement serves as a clarion call for all digital marketers to reassess, refine, and revolutionize their approach to campaign data.
"SEO and UFOs" is now available on all major podcast platforms. For those passionate about unraveling the mysteries of the cosmos or the enigma of search algorithms, this podcast promises a voyage like no other.
Media Contact
Company Name: SEO and UFOs
Contact Person: Dan O'Donnell
Email: Send Email
Address:PO Box 312
City: Eagle
State: Idaho
Country: United States
Website: https://seostrategies.buzzsprout.com