Revolutionizing the marketplace, Notion Blueprints simplifies and incentivizes the process for creators to sell Notion templates, promising a lucrative and seamless selling experience.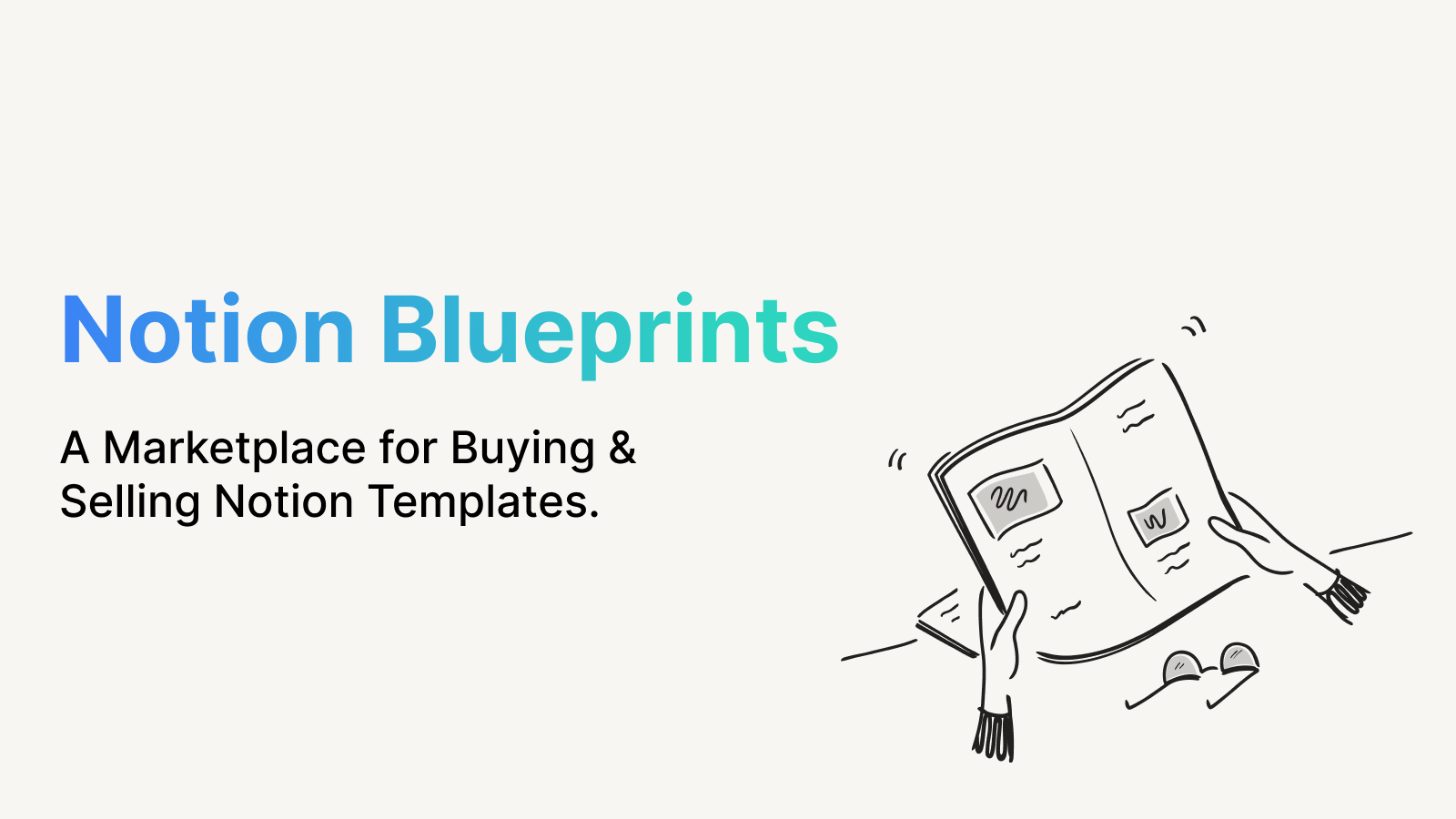 New York, NY – After its phenomenal debut as the go-to marketplace for Notion templates, Notion Blueprints is rolling out its next big announcement, targeting template creators worldwide. With its unique and enhanced seller features, individuals now have the golden opportunity to sell Notion templates with unmatched ease and profitability.
Benefits of Selling Notion Templates with Notion Blueprints
Increased Profitability: Ditching the industry standard, which often eats into 30-50% of creators' profits, Notion Blueprints ensures sellers retain more of their hard-earned money with a mere 15% seller fee.

Professional Seller Plan: For those looking to take their selling game a notch higher, the $24/mo Professional Seller Plan offers a plethora of perks including a reduced 10% fee, a "Featured Creator" badge, and priority in listings.

Custom Job Proposals: Answering questions like, "Can I sell custom Notion templates?", Notion Blueprints allows sellers to engage directly with buyers for tailored template solutions, opening up a new revenue stream for creators.

Easy Listing Process: The question, "How to sell Notion templates?", is answered with Notion Blueprints' user-friendly interface and listing process, making it accessible even for first-time sellers.


Tutorial: How to sell notion templates?
Beyond just a platform to sell Notion templates, Notion Blueprints fosters a thriving community of Notion enthusiasts. Regular webinars, workshops, and tutorials ensure sellers are updated with the best practices and latest trends in template creation.
"I used to wonder, 'Can you sell Notion templates profitably?' With Notion Blueprints, not only have I maximized my earnings, but I've also connected with a community that's passionate about creating and sharing." – Kasey Jenkins, Top Seller on Notion Blueprints.
About Notion Blueprints
Notion Blueprints is the world's leading marketplace dedicated to buying and selling high-quality Notion templates. With a vision to simplify digital organization and a mission to support template creators, Notion Blueprints stands at the intersection of innovation and community.
Media Contact
Company Name: Notion Blueprints
Contact Person: Press
Email: Send Email
Country: United States
Website: www.notionblueprints.com