U.S. based new age media Startup, Cyan Tree LLC has officially launched their Science Fiction comics, Home#1 on Kickstarter & gets funded within 2 hours after going live.
New Age media Startup, Cyan Tree LLC has launched their Science Fiction comics Home#1on Kickstarter & got immediately funded within 2 hours of going live.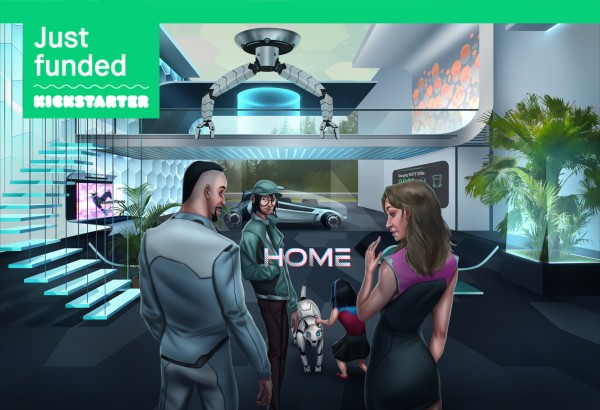 Home is a science fiction comics about an AI-powered smart house that learns about the power of money & holds the family living inside it hostage to satisfy its newfound sense of greed.
Home is a 6-episode comic book series. Episode-1 will consist of 20 pages & will showcase the Journey of George & his Family from Neo- Slums of New York City into a Smart House in newly developed fictional suburb of New York City called Binary City.
George & his family are living in the NEO-slums of New York City. A successfully negotiated deal gets George promoted in his company. As a result, George & his family move to a new A.I. powered smart house. Smart House equipped with self learning technology does everything possible to make family's life more comfortable, safer & efficient until the day it learns about the power of money. Thereafter, Smart house starts manipulating the family members by using their insecurities to turn them against each other, in order to fulfil its new found sense of greed. By the time family realizes who the true enemy is, they have already been held hostage in their own house. When the smart house, robotic dog & smart car have all teamed up together to assert their ownership over the house then how will the family find an escape?
The representation of imminent reality of Internet of things, Smart houses & A.I learning will strike a chord with the readers. With the growing popularity of Smart Home devices, there is also a growing awareness of misuse of data & privacy breach.
Cyan Tree LLC is offering reward discounts to early backers. Offer ends on 7th January. To know more, visit their official Kickstarter Product page.
Media Contact
Company Name: Cyan Tree LLC
Contact Person: Media Relations
Email: Send Email
Country: United States
Website: www.cyantreellc.com/kickstarter