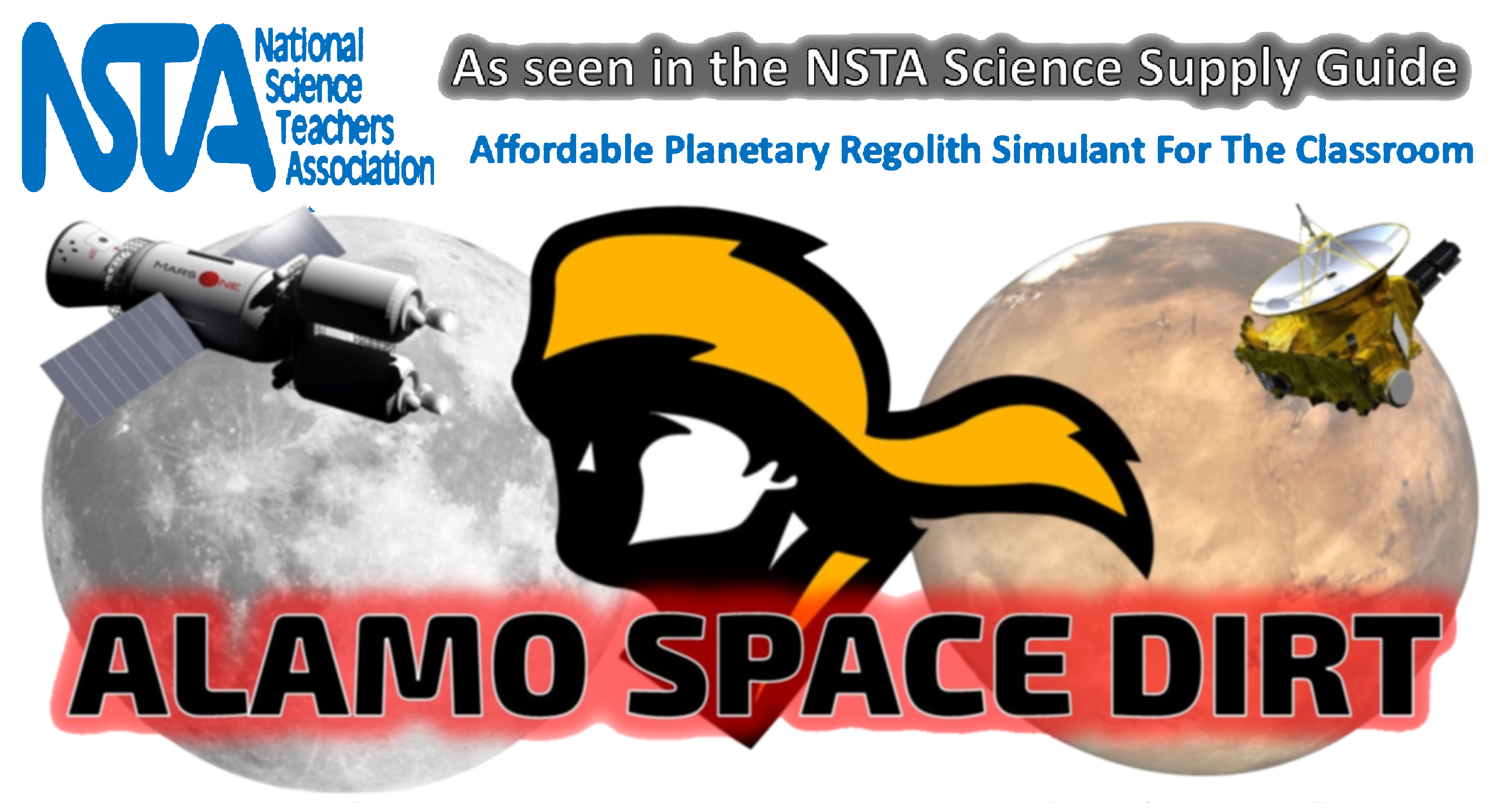 July 23, 2019 – Back to school means it is science fair time. Loved by some students, hated by most parents, just like winter, the science fair is coming. Lucky for busy parents space travel is becoming sexy again. Left behind Martians last year and talk of a new lunar space station this year means kids are taking an interest in space again. Alamo Space Dirt a provider of professional mars and lunar regolith simulant or "space dirt" has taken the old reliable science fair project of planting seeds and elevated it to an off planet experience.
This year Alamo Space Dirt has put together a complete, easy to do, Mars or Lunar science fair project in a box. Everything needed to grow plants or worms in mars or lunar soil is included. What makes these space gardens a complete science fair project is not only do you get the material supplies you also get a project storage thumb drive filled with everything students are going to need for a winning science fair project including off line research papers.
Alamo space garden kits have it all. Real Lunar or Mars regolith simulant (space soil), 12 cell grow chamber, seeds, N+ source (not poo, thankfully). On the included jump dive is a project planner, logbook, research papers, NASA Mars posters, and stuff to make a cool science fair board.
For every parent looking for an easy 10-day science fair project, planting a mars or moon garden may be the "stress free" way to go this year. Read the research, plant the seeds, log the progress, and build the board. Sounds easy enough for a young scientist.
For more information on how to grow plants or worms in Mars or Lunar soil visit www.MedicBuddies.com or shop their ebay listing at – shorturl.at/vyBZ7
Media Contact
Company Name: Alamo Space Dirt
Contact Person: Russell Clark
Email: Send Email
Phone: 210 655 – 7521
Country: United States
Website: www.MedicBuddies.com