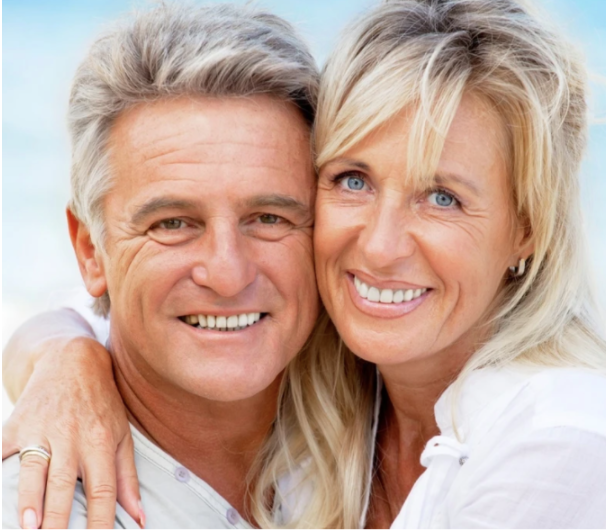 March 2, 2021 – With people reporting hair loss and excessive shedding as a result of anxiety and stress brought about by lockdowns, ScalpMED has offers multi-patented, FDA-approved hair loss treatment products that aim to help both men and women regain their confidence.

"Hair loss could be triggered by a wide variety of reasons, including stress, hormonal fluctuations, diet, or even health conditions. Losing hair is a devastating thing for both men and women. If it's in the genes, there's not much to do about hair loss. But it doesn't mean we can't have a full-looking head of hair. That's where ScalpMED comes in," a representative of the company said in a statement.
A U.S. Food and Drugs Administration (FDA)-approved treatment for hair loss, Las-Vegas based ScalpMED utilizes a hair regrowth process that consists of two main components, Vitadil and NutriSOl.
Vitadil is an FDA-approved formula for hair regrowth, with its active ingredient, minoxidil, a medication used for the treatment of pattern hair loss in males and females.

NutriSOl, on the other hand, is a multi-patented formula exclusive to ScalpMED which makes the regrowth of hair faster, safer and more effective. ScalpMED said NutriSOl also contains ingredients that nourish the scalp and thicken existing hair, as well as moisturizing emollients that eliminate dryness and itchy scalp commonly associated with hair restoration products.
"Compared to other Minoxidil treatments, ScalpMED has the multi-patented formula NutriSol that is formulated to work in conjunction with Vitadil and contains proprietary complexes that create an ideal scalp environment for new hair growth," the representative said.
The difference between ScalpMED men's and women's treatment formula is the amount of Minoxidil in each of its products. ScalpMED men's formula contains 5 percent Minoxidil, while its women's formula contains 2 percent Minoxidil. ScalpMED said this is the ideal levels proven in clinical testing to stop hair loss and promote new hair growth.
With PhytoComplex adding a boost to the ingredients, ScalpMED said these components expedite hair growth, stops thinning, and provides the essential nutrients that the hair needs.
Unlike oral medications and other DHT inhibitors, ScalpMED assured that its products will not cause a decrease in sexual function. Its NutriSol pretreatment formula, the company added, also contains specialized ingredients to hydrate the scalp and prevent it from itching.
In a six-month consumer trial of men and women who applied NutriSol and Vitadil, ScalpMED said its products proved to retain and regrow hair.
"In that consumer trial we ran, 96 percent said ScalpMED grew their hair back. That same figure also claimed ScalpMED is the best hair regrowth treatment, and is better than others compared to other hair treatments they have used. So, how to stop hair less? The trials we ran say ScalpMED greatly helps," the representative added.
The hypothesis in creating ScalpMED® has always been simple; "The longer you keep the oxygen and nutrient channels open to the follicle, the faster it will be brought back to health and able to grow thick healthy hair again."
"To test this theory, we started by monitoring thousands of ScalpMED® user's progress over long periods of time. Seeing how remarkable the results were, we started a series of third party, double-blind studies. For our latest study, we hired one of the world's leading Dermal and Transdermal Permeation Research Laboratories to design and perform an in-vitro double-blind study to measure how fast the active ingredient passes through the skin before it is washed away by the bloodstream. In this study, ScalpMED® took 6 times longer (26 hours) to reach the peak flux of the active ingredient in the bloodstream vs. the normal 4 hours."
Both the ScalpMED hair regrowth systems for men and women are priced from $99.95 to $249.95 USD good for a 2-6 month supply. ScalpMED offers a 120-day money back guarantee, which covers a 4-month supply. It is important to note that ScalpMED recommends a minimum of use of 4 months as all of their studies have been conducted with their 4-6 month supplies on users. The reason for this is due to giving enough time for dead and damaged hair follicles to fall out, while new follicles form. ScalpMED products are 100 percent manufactured in laboratories in the United States.
Media Contact
Company Name: ScalpMED
Contact Person: Shane Malek
Email: Send Email
Phone: (800) 351-6648
Address:5131 Procyon Street
City: Las Vegas
State: NV 89118
Country: United States
Website: https://scalpmed.com/