Celebrity fashion designer and entrepreneur, Sarah Ali Khalid, relaunches the Honeyz brand to deliver "out of this world" made in the UK fabrics and designs to fashion enthusiasts
Sarah Ali Khalid is making a remarkable comeback to the fashion industry with the relaunch of the Honeyz brand. The feat is a product of two years of hard work that has resulted in exclusive fabrics made and yarned in the United Kingdom. In a related development, Honeyz currently offers a wide range of products in line with their "fit and fabric" concept to meet the diverse needs of customers in the UK and other parts of the world.
The global fashion industry has grown to become a multi-billion-dollar market. Over the years, several brands have emerged to meet the needs of fashion lovers across the globe. The story of modern-day fashion, especially in the United Kingdom, will be incomplete without mentioning Sarah Ali Khalid, with the relaunch of the Honeyz brand further substantiating this claim.
Sarah started her fashion career at the age of 22 with the Honey Boutique in Glasgow. She was later nominated for businesswoman and retailer of the year, with celebrity collections with Vicky Pattison from Geordie shore. After a short hiatus, Sarah has come back to deliver the best possible experience to her high-end customers.
Honeyz has evolved and currently offers the most unique and best quality fabric for the body, with double-layered cut material made to fit every body type. The brand currently has several products in different collections to meet the diverse needs of customers.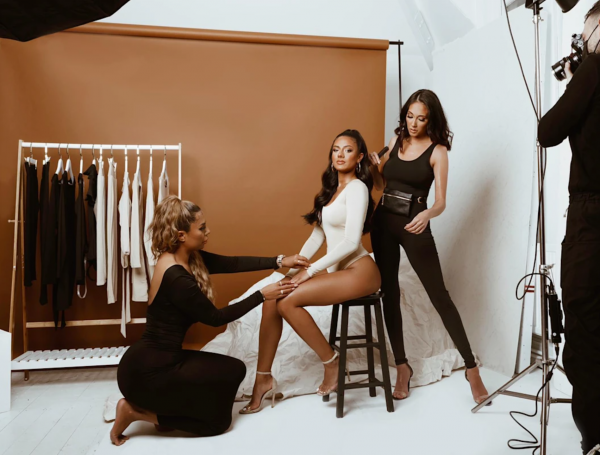 For more information about Honeyz and the products offered, please visit – https://www.honeyz.com/. Honeyz can also be found across social media, including Facebook and Instagram.
Media Contact
Company Name: Honeyz.Com
Contact Person: Sarah Ali Khalid
Email: Send Email
Phone: 07590380371
Address:PO Box 470 WILMSLOW
City: Manchester
State: Lancashire SK9 0HH
Country: United Kingdom
Website: Honeyz.Com